Direct from Microsoft
Corporate Vice President Jeff Teper posts about the vision behind the Viva announcement. Microsoft designed Viva to keep remote employees engaged and ensure they prioritize learning and career growth.
The Microsoft Teams blog posted two articles this week:
Microsoft continues to enhance the client experience by allowing users to pop out tabs and apps into a separate window.
Microsoft shares details on its new AI-powered audio codec named Satin. Microsoft designed Satin to provide a rich audio experience at a lower bitrate. These enhancements allow for better audio quality in poor network conditions.
Microsoft released into preview version 1.1.11 of the Microsoft Teams PowerShell module.
Community Contributions
Tony Redmond provides a tutorial on how to run a trial version of Viva Topics. Viva Topics is a part of last week's announcement from Microsoft on the new Viva platform designed to engage remote workers.
Kurt Mackie outlines the recent confusion over Microsoft Teams Pro, which Microsoft announced in a Message Center post but didn't offer a lot of explanation. Microsoft later updated the post stating no additional action was required by admins and no additional purchase was necessary. However, what Teams Pro is exactly remains somewhat a mystery.
Have concerns about Microsoft 365 Group sprawl? Tony Redmond outlines current issues and complaints with group management and offers a form where you can contact Microsoft to discuss them.
Matt Ellis provides an excellent write-up on configuring Microsoft Teams Direct Routing with local media optimization using Ribbon SBCs. Local media optimization allows internal corporate voice users to connect to the internal interface of the SBC, keeping the traffic on the local network.
Shane Young has another fantastic video tutorial on building chatbots using Power Virtual Agents with Dataverse for Teams. Users can quickly create chatbots using a low-code interface.
Road Map and Message Center Updates
Message Center: Allowing anonymous presenters in Teams Live Events
Meeting organizers can allow anonymous external presenters when scheduling a Live Event. The anonymous presenter must use the Teams desktop app during the Live Event. Microsoft is rolling this feature out starting in late March 2021.
Message Center: Teams meeting to support view-only attendees
Microsoft Teams will support up to 20,000 meeting attendees with view-only permissions when accessing the meeting using the desktop or mobile Teams application. Meeting attendees joining after reaching the previous 300 maximum capacity will be put into a view-only mode. This feature is only available to meeting organizers with E5, E3, A5, or A3 licenses, and Microsoft is disabling it by default. This limit is a temporary increase during this time of increased remote work. After July 1, 2021, Microsoft is decreasing the max view-only participants to 10,000.
Message Center: New file sharing experience in Microsoft Teams
Microsoft is updating the file sharing and access control experience in Microsoft Teams. The new experience will more closely resemble the experience within other Microsoft 365 apps. Users sharing from the Teams app will have the option to create sharing links that limit who can access the file. Microsoft is rolling this feature out starting in mid-March 2021.
This week, Microsoft released a new option for auto-attendant menu options. You can set a dial key to play an announcement, either from text-to-speech or an audio recording. When the auto-attendant finishes playing the announcement, it will start replaying the menu options. This is a great alternative to creating a separate auto attendant just to play an announcement.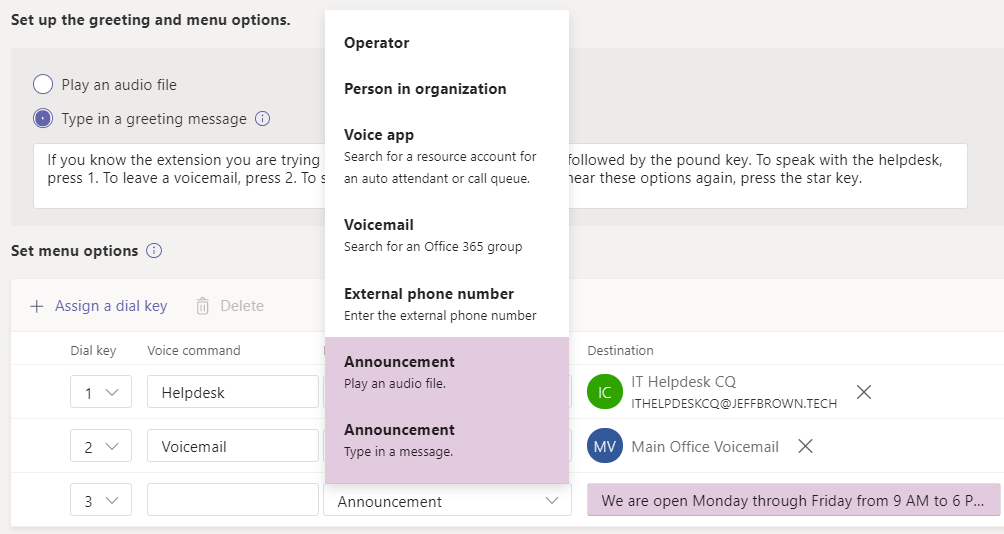 Training Resources
Check out videos from Commsverse's YouTube channel, including sessions from their past conferences given by Microsoft and industry leaders.
Tip of the Week
The Microsoft Teams Twitter account (@MicrosoftTeams) posted a quick tutorial on managing your chat messages using pinning. Check out the video here.
We're Varonis.
We've been keeping the world's most valuable data out of enemy hands since 2005 with our market-leading data security platform.
How it works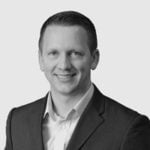 Jeff Brown
Jeff Brown is a cloud engineer specializing in Microsoft technologies such as Office 365, Teams, Azure and PowerShell. You can find more of his content at https://jeffbrown.tech.