Today we're happy to announce Varonis Data Governance Suite 5.9 beta, which includes the launch of Varonis DatAlert. DatAlert improves your ability to detect possible security breaches, misconfigurations, and other issues, by providing customizable alerts in real-time.
With DatAlert you can:
Monitor sensitive configuration files on Windows and UNIX/Linux servers
Detect changes made outside of change control windows
Alert on access to highly sensitive data
Alert on privilege escalations
Receive immediate notifications on:
Files accessed, modified, and/or deleted
Group membership, group policy and other Active Directory changes
Permissions changes
Get alerts the way you want them:
Syslog, Event Log, SNMP, Email
Trigger command line execution
Easily integrate with SIEM and network management solutions
For a full list of the events that DatAlert can be configured to detect, click here.
Version 5.9 adds a number of additional features to the Data Governance Suite, including:
Compliance templates, and Updated Predefined Classification Rules
Additional DatAdvantage User Roles for better segregation of duties
Automatic Share Detection
Microsoft Server 2012 Support
Windows 8 Support for DatAdvantage GUI
Bulk Operations for Authorizers in DataPrivilege
Want to see 5.9 beta in action? We're doing a live webinar on Tuesday, September 24th at 2pm EDT.
Interested in trying it out? We'll install the Data Governance Suite and do a free 30 day data protection assessment for you.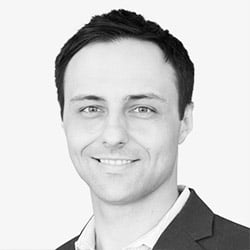 Rob Sobers
Rob Sobers is a software engineer specializing in web security and is the co-author of the book Learn Ruby the Hard Way.