Hackers are able to break into systems and move around easily without being detected. How is this possible with so much invested in firewalls, malware scanners, and other intrusion detection software? Answer: often times, no one has really taken the IT system out for a security test drive.
Real-world security involve simulating an attack and then finding and correcting weaknesses and vulnerabilities. Reading the specs of your vendor's security software, and kicking the IT tires won't cut it anymore in an era of social engineered attacks and stealthy malware.
This is where penetration testing, also known as ethical hacking, comes into play. Pen testing involves taking on the role of the attacker and using their techniques to hack in and then find and remove relevant data.
In our latest ebook, Getting Started With Penetration Testing: Seeing IT Security From The Hacker's Point Of View, you'll get an overview of the art of ethical hacking.
The book eases you into this complex subject by taking you through a few testing scenarios. Along the way, you'll learn about remote access trojans (RATs), reverse shells, password cracking, and pass the hash.
Required by more and more security standards, such as PCI DSS and NIST, pen testing should be an important part of your own security assessment work.
Our new ebook will provide the background and understanding you need to launch your own formal pen testing program. Download it today!
We're Varonis.
We've been keeping the world's most valuable data out of enemy hands since 2005 with our market-leading data security platform.
How it works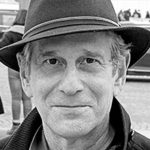 Andy Green
Andy blogs about data privacy and security regulations. He also loves writing about malware threats and what it means for IT security.