We've all read the news recently about employees and contractors selling internal customer data records or stealing corporate intellectual property. But insiders breaking bad have been with us as long as we've had computers and disgruntled humans who understand IT systems.
You may not know it, but academic researchers have also been studying the psychological insides of insiders.
Carnegie Mellon's Computer Emergency Response Team (CERT) has an entire group devoted to insider threats. Based on looking at real cases, these academics have come up with, to our minds, a very convincing model of what drives insiders.
In short, it's their belief that the root causes lie beyond just a raise or promotion denied, but rather in earlier traumas, likely starting in childhood.
For instance, it is thought that children who, during a famous psych experiment, immediately ate the marshmallow (instead of waiting for two marshmallows) had issues with parental and other authority figures that would later show up through impulsive behaviors. Or perhaps for a certain kind of child, not getting into the genius program for advanced 4-year-olds can have devastating consequences later!
We've turned the complex CERT multi-stage insider model into this more accessible infographic. Check out the original CERT paper (or read our incredibly informative series) to learn more.

We're Varonis.
We've been keeping the world's most valuable data out of enemy hands since 2005 with our market-leading data security platform.
How it works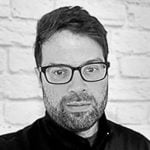 Michael Buckbee
Michael has worked as a sysadmin and software developer for Silicon Valley startups, the US Navy, and everything in between.