1. Alessandro Acquisti @ssnstudy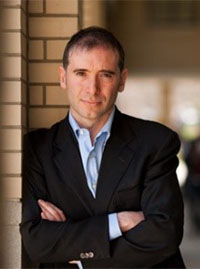 Acquisti is a professor of computer science at Carnegie-Mellon University, and is also a researcher at Cylab, a data security research center at CMU. He's best known for an experiment in which he photographed random students on the Mellon campus and used off-the-shelf facial recognition software to match against head shots found in Facebook profiles. Result? He connected photos to names and locations of students. And with additional information, he was even able to derive part of their social security numbers. All this derived from a photograph!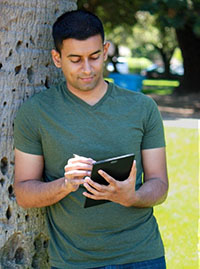 While a doctoral student at the University of Texas in 2006, Narayanan and his advisor, Vitaly Shmatikov, looked at what was an "anonymous" data set of movie ratings provided by Netflix. It was part of well-publicized contest to come up with a better recommendation algorithm. The Netflix data, containing numeric movie ratings from almost 500,000 customers, proved anything but anonymous. Narayanan was able to fully identify a few of the customers by finding unusual rating patterns and comparing them against social forum content found on movie fan sites. Now at Princeton, Narayanan is involved with a new research project to identify anonymous online content authors by their word choices.
Get the Free Essential Guide to US Data Protection Compliance and Regulations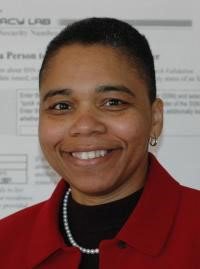 It's hard to imagine the current public discussion about privacy and anonymization without Professor Sweeney. In 1998 as an MIT graduate student, Sweeney managed to identify the medical condition of a patient from public medical data stripped of PII that was released by a hospital. But this was not just any patient: the private medical data belonged to then governor of Massachusetts William Weld. Sweeny had discovered quasi-identifiers—in this case, zip code, birth data, and gender information—which can be related with high-likelihood to the person behind the data. Her work ultimately changed the de-anonymization rules used by HIPAA, and today it influences privacy policy and public discussions on collecting geo-location data from mobile devices. Sweeney, who is a professor of government and technology at Harvard, was recently appointed chief technologist at the FTC.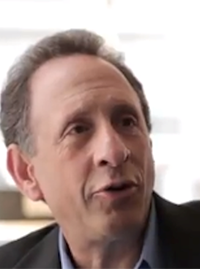 Is private social media a complete contradiction? Entrepreneur (and former sociologist) Mark Weinstein thinks otherwise. His Sgrouples—get it, "scruples"—is a shot across the bow to another large social media platform. Its core idea is that you're the data owner. Check terms of service from other players and you'll likely see this legalese: "you grant irrevocable, perpetual, non-exclusive, transferable, fully paid, worldwide license (with the right to sublicense) …". That's not the case with Weinstein's startup. As data owners, Sgrouples users have total control of their personal data. Sgrouples has a policy of no targeted ads, no tracking, and no information sold to third-parties.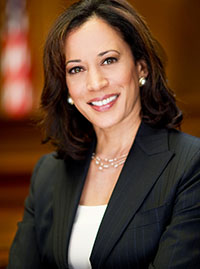 Kamala Harris, the 32nd Attorney General of the State of California, is probably the reason why the privacy laws in California are one of the toughest in the nation. In 2012, she created the Privacy Enforcement and Protection Unit to enforce federal and state privacy laws regulating the collection, retention, disclosure, and destruction of private or sensitive information by individuals, organizations, and the government. She also took legal action against an app maker for collecting users' personally identifiable information without declaring a privacy policy. Harris acknowledges that privacy is a challenge and is facing it head on. In one of her privacy guides for mobile technology, she states, "These are challenges that we must confront and that we must resolve in a way that appropriately protects privacy while not unduly stifling innovation."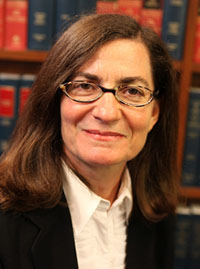 One of five U.S. Federal Trade Commissioner's, Julie Brill has been a huge advocate of protecting consumers' privacy. Her track record is impeccable, she has testified before Congress on privacy laws, initiated public discussions on the balance of privacy, consumer protection and innovation, and developed practical solutions designed to restore consumer trust. Earlier this year the International Association of Privacy Professionals awarded Ms. Brill with the 2014 Privacy Leadership Award, recognizing her work to protect consumers' privacy.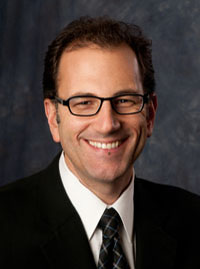 Jules Polonetsky's brings experience in technology, law, and politics to his new role as Executive Director and Co-chair of the Future of Privacy Forum, a Washington, D.C.-based think tank that seeks to advance responsible data practices. He works through the dichotomy between the benefits of data and its potential misuse with business executives, academics and privacy advocates. The forum recently launched a website that's all about "Do Not Track," which attempts to help users understand what's going on around browsers, cookies and tracking. He is a regular speaker at privacy and technology events, but if you can't catch him in person, his TED talk still rings very true today.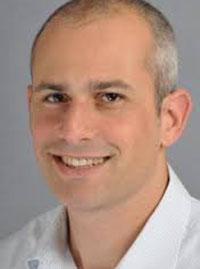 Chances are if you see a big data and privacy article with Jules Polonetsky's name, Omer Tene's name will be there, too. An equally impressive resume, Omer Tene is Vice President of Research and Education at the International Association of Privacy Professionals (IAPP). This organization is the world's large organization for privacy professionals, with more than 15,000 members in over 80 countries. His latest paper "A Theory of Creepy: Technology, Privacy and Shifting Social Norms", penned with Mr Polonetsky, is designed to help businesses and policymakers navigate consumer perceptions of "creepiness" as it relates to data-collection and new technologies. Mr. Tene is also an attorney, professor and Stanford scholar.
What you should do now
Below are three ways we can help you begin your journey to reducing data risk at your company:
Schedule a demo session with us, where we can show you around, answer your questions, and help you see if Varonis is right for you.
Download our free report and learn the risks associated with SaaS data exposure.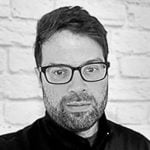 Michael Buckbee
Michael has worked as a sysadmin and software developer for Silicon Valley startups, the US Navy, and everything in between.