Salesforce is the lifeblood of many organizations. The amount of critical, and sensitive information stored within is astronomical – however, there are parts of the solution designed to be accessed by non-corporate users, such as the Community module.
Join Kilian Englert and Ryan O'Boyle from the Varonis Cloud Architecture team as they dive into a potential misconfiguration within Salesforce that could allow external entities to access data stored in the protected areas of Salesforce.
👉You can read the full, detailed breakdown of the misconfiguration, how to check for it, and recommendations.
👉To learn how else we can help, please visit us at: https://www.varonis.com/help/
We're Varonis.
We've been keeping the world's most valuable data out of enemy hands since 2005 with our market-leading data security platform.
How it works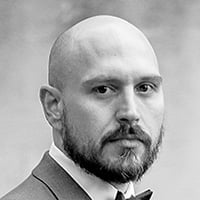 Kilian Englert
Kilian has a background in enterprise security engineering, as well as security solution selling. Kilian is a Certified Information Systems Security Professional (CISSP) and creates internal and public content on topics related to cyber security and technology best practices.