Cybersecurity folks find themselves in a "Zero-Daze" as they get hit with another new 0-day attack, called SeriousSAM, that allows attackers to get access to the Windows Security Account Manager (SAM) file containing hashed account passwords from a system.
Join Kilian and Kyle Roth from the Varonis Incident Response team as they discuss what an attacker could do if they successfully execute this attack, as well as mitigation steps for this issue. Kyle and Kilian also discuss the Black Hat 2021 conference.
Articles referenced in this episode: https://lnkd.in/gzzC6dv
👋To learn how else we can help, please visit us at: https://lnkd.in/eZqMASj
👉Where to see a full attack lab: https://lnkd.in/dap-BNs
We're Varonis.
We've been keeping the world's most valuable data out of enemy hands since 2005 with our market-leading data security platform.
How it works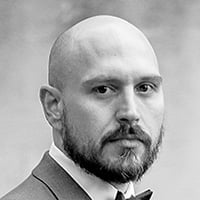 Kilian Englert
Kilian has a background in enterprise security engineering, as well as security solution selling. Kilian is a Certified Information Systems Security Professional (CISSP) and creates internal and public content on topics related to cyber security and technology best practices.