Cloud data stores like Box and Google Workspace make sharing and collaborating easy and convenient. However, there can be hidden risks. Configuration settings for these services can be complex – and if you're not careful, you could open external collaboration to just about anyone. Now imagine if that document you're sharing contains sensitive data on your business, your employees, or your customers. There are legitimate uses for sharing documents outside of the organization on the public internet, but you can open yourself up to a ton of risk if sensitive data is accidentally exposed.
Join Kilian Englert and Ryan O'Boyle from the Varonis Cloud Architecture team as they share a quick and easy Google search string that can help you verify your public document exposure with Box, as well as some tips on how your organization can proactively spot these risks.
👋 To learn how else we can help, please visit us at: https://www.varonis.com/help/
We're Varonis.
We've been keeping the world's most valuable data out of enemy hands since 2005 with our market-leading data security platform.
How it works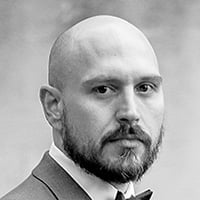 Kilian Englert
Kilian has a background in enterprise security engineering, as well as security solution selling. Kilian is a Certified Information Systems Security Professional (CISSP) and creates internal and public content on topics related to cyber security and technology best practices.