Is it too soon for a 2020 throwback? The Ryuk ransomware gang certainly doesn't think so! It looks like one of the premiere ransomware-as-a-service groups was not content to rest on their laurels, and it appears they've added self-spreading capabilities.
Join Kilian Englert and Ryan O'Boyle from the Varonis Incident Response team live as they talk about what Ryan is seeing in the field, and what this new variant this means for your ransomware defense strategy.
Additional Resources
Read the Bleeping Computer article referenced in this video.
Watch the customer Ransomware Detection PoC Teaser.
👋Did you know Varonis customers can access great educational content to help support them on their journey: https://www.varonis.com/how-to-videos
To learn how Varonis can help, please visit: https://www.varonis.com/help/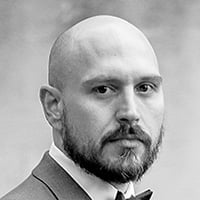 Kilian Englert
Kilian has a background in enterprise security engineering, as well as security solution selling. Kilian is a Certified Information Systems Security Professional (CISSP) and creates internal and public content on topics related to cyber security and technology best practices.