For years, security professionals have warned that you have to assume you're breached, but the Solarwinds supply chain attack really brought this into focus for many organizations. Unfortunately, this is not the last time we will face this sort of threat.
Join Kilian Englert and Ryan O'Boyle from the Varonis Incident Response team as they discuss some recent supply chain attacks targeting French organizations, as well as an interesting proof-of-concept attack showing just how vulnerable the supply chain can be.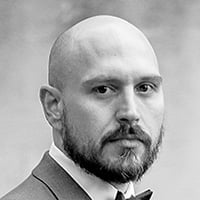 Kilian Englert
Kilian has a background in enterprise security engineering, as well as security solution selling. Kilian is a Certified Information Systems Security Professional (CISSP) and creates internal and public content on topics related to cyber security and technology best practices.