Direct from Microsoft
Microsoft's big announcement this week is the release of Microsoft Viva. Microsoft Viva is an Employee Experience Platform (EXP) that brings together communications, knowledge, learning, resources, and insights into a single, integrated experience. To learn more about the new platform, check out Microsoft Viva's homepage and the Microsoft Teams blog announcement.
Microsoft released a redesigned Microsoft Teams developer homepage. Developers can get started on how to plan, build, design, and publish their Teams applications.
Martin Rinas outlines the Microsoft Teams release process and why you might have a feature that others do not.
Corbin Meek showcases the new diagnostic tool for Teams call forwarding. You access the diagnostic tool by typing in "Diag: Teams Call Forwarding" in the Support experience in the Microsoft 365 admin center. The tool verifies a user's policies and settings to troubleshoot why call forwarding is not working.
Community Contributions
Erwin Bierens covers how to choose the right Teams IPPhone policy. He covers how to find the PowerShell commands for policy management, the different policy types, and includes great screenshots of the different experiences.
Adam Ball provides excellent troubleshooting tips for when a Microsoft Teams Rooms device cannot fetch its calendar.
Tom Arbuthnot covers new Microsoft Teams VDI features including 2×2 gallery view. He outlines the version requirements and how to switch to using public preview in the Teams client.
Jarbas Horst outlines new Graph API functionality support for channel moderation. Developers and administrators can read and apply channel moderation settings programmatically, and Jarbas provides JSON examples for both scenarios.
Road Map and Message Center Updates
Road Map: New file sharing experience
Users can create a shareable link for any file stored in Microsoft Teams and set permissions on it. Users can also set permissions for files stored in SharePoint or OneDrive when writing a private chat or channel conversation. Microsoft is scheduling the release of this feature for February 2021.
Teams administrators can set a custom logo to display in the lobby and meeting pre-join experience. This feature requires the organizer to have the Advanced Communications SKU. Microsoft is scheduling the release of this feature for March 2021.
Message Center: Skype for Business Online retires in 6 months
Microsoft sends a reminder that Skype for Business Online is retiring on July 31, 2021. This retirement does not affect the Skype consumer service or Skype for Business Server products. Organizations using Skype for Business Online are encouraged to make the switch to Microsoft Teams. Check out the Microsoft Teams blog What You Need to Know for more information.
Message Center: Get a Meet Now meeting link in Teams
Users can generate a join meeting link when they select the Meet Now button in the Teams calendar app. This feature is available on the Mac and Windows desktop apps and the web. Microsoft is releasing this feature starting in mid-February 2021.
Message Center: Introducing a registration page for Microsoft Teams meetings
Meeting organizers can create a custom registration page for any meeting, although Microsoft is targeting this feature for webinars. Invited meeting participants receive an email with a registration link. The registration page applies only to single meeting occurrences and is not currently available for recurring and channel meetings. By default, the registration page is only available to internal users in the same tenant. Administrators need to approve registration page use for meetings involving people outside the organization. Microsoft is scheduling the release of this feature starting in early March 2021.
Tip of the Week
Did you know you can send emails to Microsoft Teams channels? Learn how in this short 1-minute video from the @MicrosoftTeams Twitter account.
What you should do now
Below are three ways we can help you begin your journey to reducing data risk at your company:
Schedule a demo session with us, where we can show you around, answer your questions, and help you see if Varonis is right for you.
Download our free report and learn the risks associated with SaaS data exposure.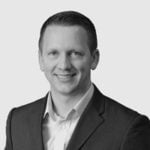 Jeff Brown
Jeff Brown is a cloud engineer specializing in Microsoft technologies such as Office 365, Teams, Azure and PowerShell. You can find more of his content at https://jeffbrown.tech.