It's the beginning of a new year, and we have a huge new beta release to share with you. The beta release of the Varonis Data Security Platform 6.4.100 dropped earlier this month, and I wanted to share a few highlights:
Varonis Edge
We announced Varonis Edge back in November, and we're excited for you to try it. After over a decade of protecting core data stores, we're extending that same data security approach to the perimeter: analyzing devices like DNS, VPN, and Web Proxy to detect attacks like malware, APT intrusion, and exfiltration. With Edge, you'll be able to correlate events and alerts from your perimeter with alerts and events about your data.
We've added new threat models for these perimeter devices: so that you can stay ahead of security events like brute force attacks, DNS tunneling, credential stuffing, and more.
Classification
Backed by popular demand, we've added new classification categories to our Data Classification Engine (formerly Data Classification Framework). We're shipping four predefined categories out of the box, to more easily identify and discover PII, PHI, PCI, and GDPR data.
GDPR Threat Models
With over 250 unique patterns to identify and classify EU data that will fall under the upcoming General Data Protection Regulation (GDPR), we're making it easier than ever to see what's happening to that data once it's identified. You'll not only be able to identify regulated data, but monitor and track when suspicious activity occurs on it with specific GDPR threat models: from abnormal service behavior accessing atypical folders containing GDPR data, to global access groups added to a folder with a significant amount of GDPR data, and more.
Geolocation
Everybody likes a map – and DatAlert now tracks cyberattacks to a specific location, alerting when unusual access to your data is coming from a new or unusual physical locations, or geolocation. New threat models track unreasonable geohopping, activity from a blacklisted geolocation, and activity from new geolocation.
We've added maps and geolocation to the DatAlert web interface – so that you can see what's going on and where at a glance.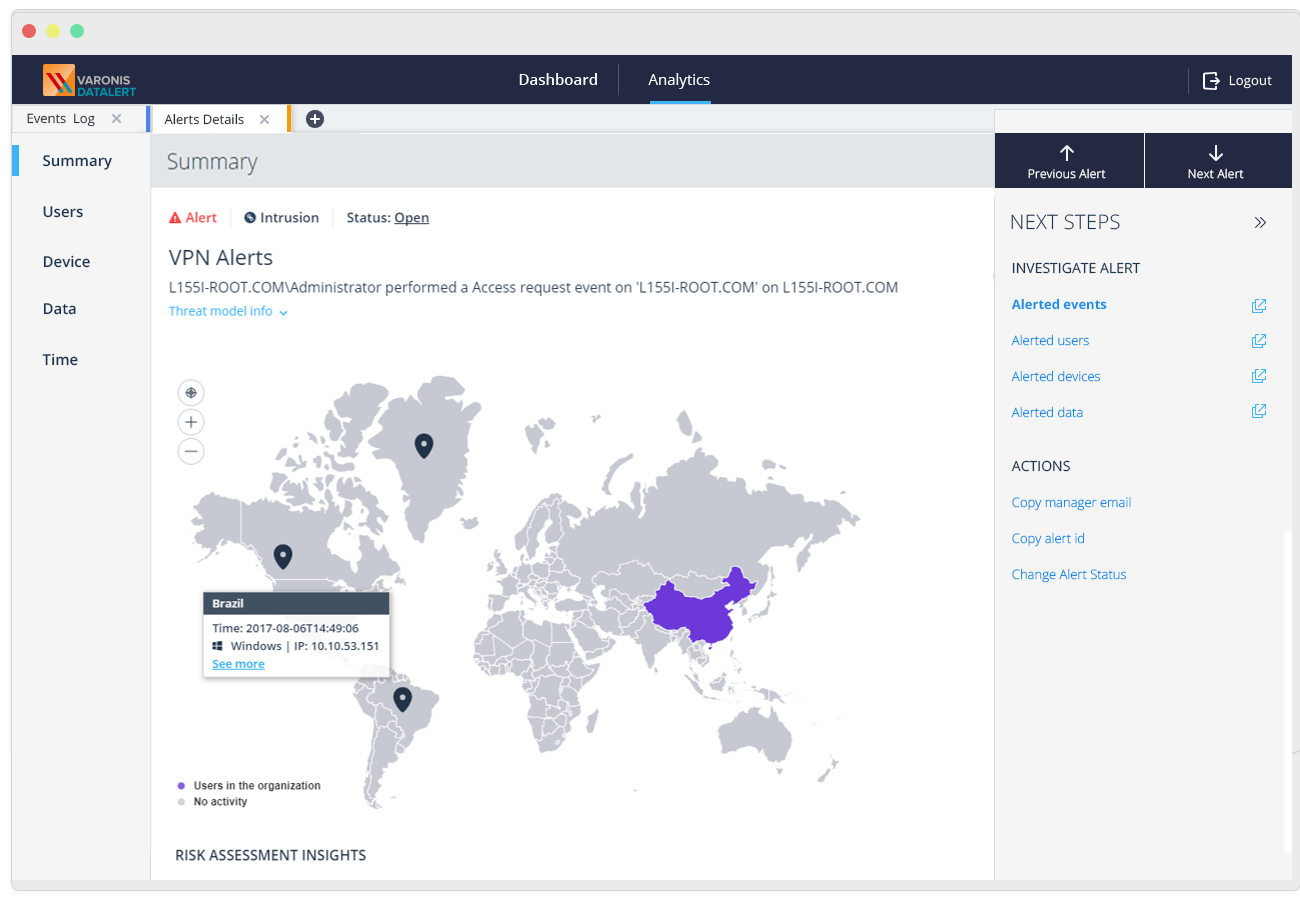 Other updates include:
HPE 3PAR support
Enhancements to DatAlert search functionality: predefined searches, saved searches, and more
Improved performance and support for incremental search results
Office 365 Azure AD auditing and collection
Enhancements to AD authentication events
Automation Engine: support for multiple OU selection for new groups/per filer resolution
DataPrivilege request-related and owner-related API now supports both Windows and SharePoint
Reporting now supports relative mode for all date filters
Want to see it in action? Get a personalized demo and ask about the latest features today.
We're Varonis.
We've been keeping the world's most valuable data out of enemy hands since 2005 with our market-leading data security platform.
How it works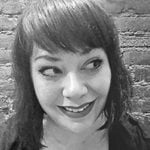 Sarah Hospelhorn
Based in Brooklyn, NY, Sarah focuses on the strategy behind solving problems in data security. She's been in tech for over 20 years, with experience in software, hardware, and cryptography.