The EU General Data Protection Regulation (GDPR) isn't light reading (though we've done our best with the Plain English Guide to the GDPR. However, it doesn't mean that this law's essential ideas can't be compressed and rendered into a highly informative infographic.
We've been spending the last few months untangling the legalese and looking for ways to simplify the GDPR's key requirements. One way to view the new EU law is to think of it as giving consumers certain rights over their data while also placing security obligations on companies holding their data.
And that's the approach we took with the infographic below. With just a glance, you'll get a very good sense of what you'll need to do to become compliant. Of course, you should read our content to achieve full GDPR enlightenment,.
But in the meantime, use the infographic as a visual "cheat sheet".

Want to learn more about the GDPR?
Check out our free 6-part email course (and earn CPE credits!)
We're Varonis.
We've been keeping the world's most valuable data out of enemy hands since 2005 with our market-leading data security platform.
How it works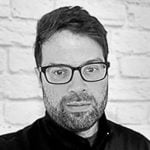 Michael Buckbee
Michael has worked as a sysadmin and software developer for Silicon Valley startups, the US Navy, and everything in between.