Cybersecurity issues are becoming a day-to-day struggle for businesses.
Recent trends, side effects of a global pandemic and cybersecurity statistics reveal a huge increase in hacked and breached data from sources that are increasingly common in the workplace, like mobile and IoT devices. On top of this, COVID-19 has ramped up remote workforces, making inroads for cyber attacks.
Additionally, recent security research suggests most companies have unprotected data and poor cybersecurity practices in place, making them vulnerable to data loss. To successfully fight against malicious intent, it's imperative that companies make cybersecurity awareness, prevention and security best practices a part of their culture.
In order to give you a better idea of the current state of overall security, we've compiled over 100 cybersecurity statistics for 2021. Hopefully, this will help show the prevalence and need for cybersecurity in all facets of business. This includes data breaches, hacking stats, different types of cybercrime, industry-specific stats, spending, costs and the cybersecurity career field.
For more in-depth security insights check out our cybersecurity whitepapers.
Overview: 2021 Cybersecurity Trends to Watch For
2020 brought with it several trials and triumphs. COVID-19 has forced companies to create remote workforces and operate off cloud-based platforms. The rollout of 5G has made connected devices, well, more connected than ever. All this to say, the cybersecurity industry has never been more important. These recent events and the below cybersecurity statistics and figures considered, here are some industry trends and also predictions to watch for in 2021 and beyond.
Remote workers will continue to be a target for cybercriminals.
As a side effect of remote workforces, cloud breaches will increase.
The cybersecurity skills gap will remain an issue.
As a result of 5G increasing the bandwidth of connected devices, IoT devices will become more vulnerable to cyber attacks.
11 Impactful Cybersecurity Facts and Stats

The worldwide information security market is forecast to reach $170.4 billion in 2022, according to Gartner. This is due in large part to organizations evolving their defenses against cyber threats — and a rise in such threats, including in their own companies. According to Cybint, 95% of cybersecurity breaches are caused by human error. It's a telling takeaway about the cybersecurity landscape, and we've outlined more to give an idea of the field as a whole, along with the overall impact of cyber attacks.
To learn more about a variety of cybersecurity topics, drop in for a free security webinar.
Download the cybersecurity stats!
Largest Data Breaches and Hacking Statistics

The increasing amount of large-scale, well-publicized breaches suggests that not only are the number of security breaches going up — they're increasing in severity, as well. Data breaches expose sensitive information that often leaves exposed users at risk for identity theft, ruin companies' reputations and almost always leave the company liable for compliance violations.
See the data breach statistics below to help quantify the effects, motivations and causes of these damaging attacks.
Impactful Hacking Stats
Historic Data Breaches
Cyber Crime Statistics by Attack Type

It's crucial to have a grasp of the general landscape of metrics surrounding cybersecurity issues, including what the most common types of attacks are and where they come from. Some of these most common attacks include phishing, whaling, malware, social engineering, ransomware and Distributed Denial of Service (DDoS) attacks.
There are new malware and viruses being discovered every day.
Ransomware and Malware
Phishing
IoT, DDos, and Other Attacks
Cybersecurity Compliance and Governance Statistics

With new threats emerging every day, the risks of not securing files is more dangerous than ever, especially for companies and for companies with a remote workforce. More severe consequences are being enforced as stricter legislation passes in regions across the world. Some stand-outs from recent years include the European Union's 2018 General Data Protection Regulation (GDPR) and California's 2020 California Consumer Privacy Act (CCPA).
Companies need to take note of the lessons learned from the GDPR, as more iterations are expected to pass across the globe in the coming years. It's crucial to properly set permissions on files and get rid of stale data. Keeping data classification and governance up to par is instrumental to maintaining compliance with data privacy legislation like HIPAA, SOX, ISO 27001 and more.
Try a free risk assessment to see where your vulnerabilities lie.
GDPR Cybersecurity Statistics
Industry-Specific Cyber Stats

When it comes to cybersecurity, not all industries are created equal. Industries that store valuable information like healthcare and finance are usually bigger targets for hackers who want to steal Social Security Numbers, medical records and other personal data. But really, no one is safe because lower-risk industries are also targeted due to the perception that they'll have fewer security measures in place.
Take a free 30-minute demo and see how Varonis can help keep your organization's name out of data breach news.
Healthcare
WannaCry ransomware attack cost the National Health Service (NHS) over $100 million. (Datto)
The healthcare industry lost an estimated $25 billion to ransomware attacks in 2019. (SafeAtLast)
More than 93% of healthcare organizations experienced a data breach in the past three years. (Herjavec Group)
Finance
Government
The U.S. government saw 1.2 billion records breached in 2018. (Purplesec)
Manufacturing companies account for nearly a quarter of all ransomware attacks, followed by the professional services with 17% of attacks, and then government organizations with 13% of attacks. (Security Intelligence)
The U.S. government allocated an estimated $18.78 billion for cybersecurity spending in 2021. (Atlas VPN)
Enterprise
Smaller organizations (1–250 employees) have the highest targeted malicious email rate at 1 in 323. (Symantec)
Lifestyle (15%) and entertainment (7%) were the most frequently seen categories of malicious apps. (Symantec)
Supply chain attacks were up 78% in 2019. (Symantec)
Security Spending and Cost Stats

Average expenditures on cybercrime are increasing dramatically, and costs associated with these crimes can be crippling to companies who have not made cybersecurity a part of their regular budget. Cybersecurity budgeting has been increasing steadily as more executives and decision-makers are realizing the value and importance of cybersecurity investments.
Cybersecurity Cost Predictions
COVID-19 Cybersecurity Statistics

COVID-19 has impacted every industry and corner of the globe, and cyberspace is no exception. The global pandemic has paved avenues for cybercriminals to target many new victims: the healthcare industry, the unemployed, remote workers and more. Here are a few of the most impactful cybersecurity statics related to the pandemic.
Download the cybersecurity stats!
Cybersecurity Job Statistics

As rates of cyber attacks increase, so does demand for cybersecurity professionals and, thankfully, cybersecurity budgets continue to rise. However, the imbalance of the amount of skilled cybersecurity workers along with the high demand to fill cybersecurity positions has caused a cybersecurity skills shortage that sees no end in sight.
Interested in entering the field? Now is the time as the job field and average salary is only projected to grow. Looking for cybersecurity talent? Best of luck, it may be necessary to come up with creative cybersecurity skills shortage solutions — like outsourcing tasks, starting apprenticeships and partnerships with educational and military institutions to find fresh talent.
Security Job Prediction Stats
Below is a visual guide of some of the most important facts and figures that shape the cybersecurity field.

Interested to see how the landscape has changed? Click the button below to see our 2020 visual data compilation.

Cybersecurity Statistics FAQ
Below are some of the most frequently asked questions about cybersecurity, with answers supported by more cybersecurity statistics and facts.
Q: What Are the Types of Cyber Attacks?
A: The most common cyber attack methods include phishing/ spear-phishing, rootkit, SQL injection attacks, DDoS attacks, and malware like Trojan horse, adware and spyware.
Q: How Many Cybersecurity Attacks Are There Per Day?
A: On average, hackers attack 2,244 times a day. (University of Maryland)
Q: How Frequent Are Cyber Attacks?
A: Hackers attack every 39 seconds. (University of Maryland)
10 Cybersecurity Statistics Reports
Below are some helpful cybersecurity studies and articles to deepen your knowledge about the cybersecurity landscape, as well as a few resources.
There's no question that the situation with cybercrime is dire. Luckily, by assessing your business's cybersecurity risk, making company-wide changes and improving overall security behavior, it's possible to protect your business from most data breaches.
Make sure you've done everything you can do to avoid becoming a victim to an attack. Don't become a statistic, the time to change the culture toward improved cybersecurity is now.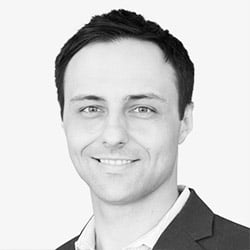 Rob Sobers
Rob Sobers is a software engineer specializing in web security and is the co-author of the book Learn Ruby the Hard Way.