The California Consumer Privacy Act (CCPA) becomes law on January 1, 2020. To help organizations get ready, we're introducing new CCPA classification capabilities.
Varonis customers can now automatically discover and classify CCPA affected data, remediate risk, fulfill data subject access requests (DSARs), and protect consumer data first, not last.
This new release includes built-in classification patterns to discover and protect files with personal data belonging to California residents—a key step required for CCPA compliance. This addition joins our ever-growing library of policies that cover regulations from GDPR to HIPPA to GLBA and beyond.
What is the CCPA?
The CCPA gives California residents the right to know how their data is being used and holds companies accountable for protecting personal data of California residents.
In order to comply with the CCPA, for-profit companies that collect California residents' personal information need to be able to identify and discover personal information, fulfill data subject access requests, and protect consumer data.
We've added classification capabilities designed specifically for the CCPA that look for combinations of personal identifiers with California-specific identifiers. By enabling these patterns, organizations can easily identify regulated data that falls under the CCPA.
Want to learn more?
Find out how Varonis can help you prepare for the CCPA by taking a custom product tour with one of our security engineers.
We're Varonis.
We've been keeping the world's most valuable data out of enemy hands since 2005 with our market-leading data security platform.
How it works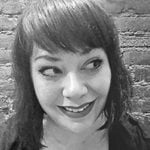 Sarah Hospelhorn
Based in Brooklyn, NY, Sarah focuses on the strategy behind solving problems in data security. She's been in tech for over 20 years, with experience in software, hardware, and cryptography.