The Payment Card Industry Data Security Standard (PCI-DSS) 3.1 is a set of regulations that govern how organizations manage credit card and other cardholder data. Many security professionals advocate that DSS is not only about passing an annual compliance audit, but also having programs in place for continual assessments, remediation, and monitoring.
To learn how Varonis solutions can help organizations meet PCI compliance and how we provide security to protect your organization inside and out, read our "How Varonis Helps with PCI DSS 3.1" compliance brief.

We're Varonis.
We've been keeping the world's most valuable data out of enemy hands since 2005 with our market-leading data security platform.
How it works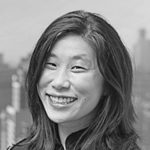 Cindy Ng
Cindy is the host of the Inside Out Security podcast.