Direct from Microsoft
Microsoft announced their newest sustainable datacenter region in Arizona, known as "West US 3." Microsoft has a commitment to be carbon negative by 2030, and this new data center works towards that goal through sustainable design and operations. The latest data center utilizes solar power and minimizes water consumption for cooling.
Mastering Azure
Want to learn more about Azure virtual networks? Check out my latest article on how to create an Azure virtual network! In this post, I explain what virtual networks are and three different ways to create them in your Azure environment.
Confused about how billing works for shut down virtual machines? Sonia Cuff explores the billing components of an Azure virtual machine, including the difference between running, stopped, and deallocated.
Check out the Azure Portal updates for May 2021, including a new virtual machine deployment guided troubleshooter! The new tool provides an interactive way of diagnosing deployment failures directly from the Azure portal.
Olivier Miossec gives a fantastic introduction to Azure Bicep v 0.4.x. Olivier highlights Microsoft's improvements to the latest Bicep version, including a linter for analyzing Bicep code for best practices.
Want to estimate how much Azure will cost for a new deployment? John Savill breaks down the Azure Pricing Calculator in the latest video from his YouTube channel.
Azure DevOps
Will Velida showcases creating an Azure API management instance using Bicep lang via Azure DevOps. Will walks through creating the Bicep code, creating a service connection for Azure DevOps, and using an Azure Pipeline for deployment.
Ilche Bedelovski explores implementing DevSecOps in Azure. Ilche walks through topics on architecture, implementing Git pre-commit hooks, CI/CD automated testing, RBAC, encryption, and threat monitoring. Overall, this guide is a terrific read for anyone looking to implement security best practices in their environment.
Julien Corioland summarizes their experiences of helping customers build and run cloud-native platforms using Azure Kubernetes Service. Julien is a Senior Software Engineer and Cloud Architect at Microsoft and gives a great outline of building out cloud-native applications and services.
Upcoming Events
On June 24, 2021, Microsoft is making a huge announcement on what's next for Windows. Leaks have already shown a new Windows 11 desktop operating system, but check out the live event for complete details.
Azure Updates
The following updates are now generally available:
The following updates are currently available in preview:
Training Resources
Are you looking to get an Azure certification? In his latest video, tech trainer extraordinaire Tim Warner walks through how to register for Microsoft certifications.
What you should do now
Below are three ways we can help you begin your journey to reducing data risk at your company:
Schedule a demo session with us, where we can show you around, answer your questions, and help you see if Varonis is right for you.
Download our free report and learn the risks associated with SaaS data exposure.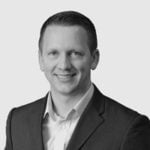 Jeff Brown
Jeff Brown is a cloud engineer specializing in Microsoft technologies such as Office 365, Teams, Azure and PowerShell. You can find more of his content at https://jeffbrown.tech.