Cybercriminals continue to change their techniques, but their ultimate objectives are the same — they're after sensitive data. Whether that's personally identifiable information, customer information, or company intellectual property, all of it can be held for ransom.
To quickly respond to attacks and protect sensitive data, security teams must integrate, automate, and orchestrate as many security tasks as possible across their primary teams, tools, and systems.
Varonis and Palo Alto Networks are excited to share our latest integration between the Varonis Data Security Platform and Palo Alto Networks Cortex XSOAR. This integration will help security teams better respond to evolving cyber threats and help curtail data breaches.
Varonis helps security teams know exactly what is happening with their data. Our Data Security Platform finds sensitive data, analyzes who can access that data, removes unnecessary permissions, and monitors data activity to detect threats. With the Varonis and Cortex XSOAR integration, joint customers can use Cortex XSOAR's orchestration and automation capabilities to act on Varonis' data-centric insights and alerts. Leveraging both technologies, security teams can better understand an incident's context and impact, reducing their time to detect and respond.
Why is this so important for your security program?
Simply put, data is growing at a rapid speed and without the help of automation, security can't keep up. Digital transformation and the broad adoption of cloud collaboration technologies have left data massively exposed.

Together, Varonis and Cortex XSOAR allow security operations teams to stay ahead of data breaches by automatically detecting internal and external threats to data, stopping attacks before they become breaches.
The Varonis and Cortex XSOAR integration pack enables you to:
Leverage meaningful data risk insights: Alerts are enriched with learned behavioral models, geolocation information, and threat intelligence, making them easy to understand and act on.
Reduce noise with high-fidelity alerts: Varonis helps reduce noise and provides actionable insights by surfacing only high-fidelity alerts from billions of events.
Accelerate investigations with enriched logs: Enable users to conduct faster cross-platform investigations by using comprehensive logs of all file access, email activity, network events, and permissions changes.
Automate responses to threats: Stop attacks in their tracks and limit the damage by killing user sessions, changing passwords, locking accounts, and powering-down systems.
Centralize threat intelligence: Manage all your security incidents from one location. Orchestrate and automate your incident response workflows with meaningful data-risk insights across all security areas.
Learn more
Stay a step ahead of data breaches with the Varonis integration pack, available now on the Cortex XSOAR Marketplace. Look up pre-built integrations for your top security tools with over 900 content packs available for Cortex XSOAR, the market's leading SOAR platform.
Don't have Cortex XSOAR? Download the Community Edition to get started.
Learn more about Varonis or view the Varonis integration pack on the XSOAR Marketplace.


What you should do now
Below are three ways we can help you begin your journey to reducing data risk at your company:
Schedule a demo session with us, where we can show you around, answer your questions, and help you see if Varonis is right for you.
Download our free report and learn the risks associated with SaaS data exposure.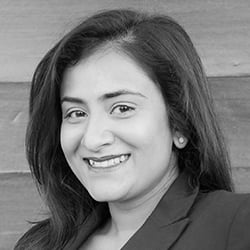 Yumna Moazzam
Yumna is a product marketing manager at Varonis. She has ~10 years of B2B tech marketing experience, mostly focused on planning, evaluation, and management of product marketing operations. When she is not trying to figure out the mechanics of the marketing tech world, she enjoys hiking, camping, and all the outdoor activities you can imagine.