This article is part of the series "Living off the Land With Microsoft". Check out the rest:
Our five-part series brings you up to speed on stealthy techniques used by hackers. Learn how to sneakily run scripts with mshta, rundll32, and regsrvr32, scary Windows binaries that live in your System32 folder!
We're Varonis.
We've been keeping the world's most valuable data out of enemy hands since 2005 with our market-leading data security platform.
How it works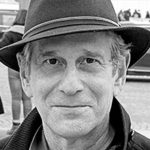 Andy Green
Andy blogs about data privacy and security regulations. He also loves writing about malware threats and what it means for IT security.