GDPR Patterns Preview
We're less than a year out from EU General Data Protection Regulation (GDPR) becoming law, and hearing that our customers are facing more pressure than ever to get their data security policies ready for the regulation. To help enterprises quickly meet GDPR, we're introducing GDPR Patterns with over 150 patterns of specific personal data that falls in the realm of GDPR, starting with patterns for 19 countries currently in the EU (including the UK).
Using the Data Classification Framework as a foundation, GDPR Patterns will enable organizations to discover regulated personal data: from national identification numbers to IBAN to blood type to credit card information. This means that you'll be able to generate reports on GDPR applicable data: including permissions, open access, and stale data. These patterns and classifications will help enterprises meet GDPR head on, building out security policy to monitor and alert on GDPR affected data.
Try it today and discover how GDPR Patterns will help prepare you for 2018 and keep your data secure.
IAM & ITSM Integration with DataPrivilege
We've been talking a lot lately about unified strategies for data security and management, and the challenge of juggling multiple solutions to meet enterprise security needs.
DataPrivilege puts owners in charge of file shares, SharePoint sites, AD security and distribution groups by automating authorization requests, entitlement reviews and more. DataPrivilege now includes a new API so customers can take advantage of its capabilities by integrating with other technologies in the security ecosystem, like IAM (Identity and Access Management) and ITSM (IT Service Management) Solutions.
Our new DataPrivilege API provides more flexibility for IT and business users so they can unify and customize their user experience and workflows. With the API, you'll be able to synchronize managed data with your IAM/ITSM solution and return instructions to DataPrivilege to execute and report on requests and access control changes. You'll be able to use the integration to externally control DataPrivilege entitlement reviews, self-service access workflows, ownership assignment, and more.
Ask for a demo and see how it works with your current set up.
We're Varonis.
We've been keeping the world's most valuable data out of enemy hands since 2005 with our market-leading data security platform.
How it works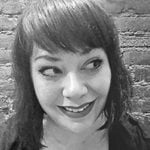 Sarah Hospelhorn
Based in Brooklyn, NY, Sarah focuses on the strategy behind solving problems in data security. She's been in tech for over 20 years, with experience in software, hardware, and cryptography.