You just want to answer the question: "What do I need to do for GDPR?"
Maybe you've worked your way through a few online quizzes to test for GDPR readiness or skimmed an article that made some vague suggestions.
You might even have attempted to read the source European Parliament on General Data Protection Regulation 4.5.2016 L 119/1 only to find that the human nervous system was designed to violently reject exposure to such dense legalese.
Which is why we've translated every chapter and article of the GDPR into something a person might be able to reasonably understand and implement. If you need immediate assistance with your GDPR compliance, request a 1:1 Demo on how Varonis can help.
Get started below:
This content is provided as general non-legal information and does not constitute individualized advice. Please consult with your legal advisors as to the particular implementation on your company
We're Varonis.
We've been keeping the world's most valuable data out of enemy hands since 2005 with our market-leading data security platform.
How it works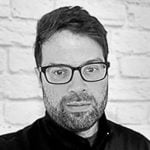 Michael Buckbee
Michael has worked as a sysadmin and software developer for Silicon Valley startups, the US Navy, and everything in between.