"Those who cannot remember the past are condemned to repeat it." – George Santayana
The first computer virus was created in the early 1970s and was detected on ARPANET, the predecessor to the internet. In 1988 the first computer worm was distributed, gaining mass mainstream media attention. A quarter of a century later and viruses have evolved to become a pandemic. Viruses have proliferated quickly and malware has become more complex.
Cyber attacks happen daily and are constantly evolving. From computer worms to large data breaches, attacks come in all shapes and sizes. In the past quarter century alone, cyber attacks have evolved from tiny hacks created by high-school students to state-sponsored attacks compromising presidential elections.
While threats continue to develop, so does the defense against them. It's important to remember these past events in order to combat impending attacks. Milestone incidents are what made cybersecurity what it is today – take a look at the top 8 events that changed cybersecurity, and why they (still) matter.

Though new cyber attacks appear each day, these top 8 watershed moments had a major impact on security and have led to where we are today. Here are just a few lessons we can learn from cybersecurity history.
Never assume it won't happen to you: Anyone and everyone is susceptible when it comes to data – whether it's stored in the cloud or on premises.
Hackers come from all over: Attacks no longer comes exclusively from hackers in their parents' basements. They have evolved geographically, advanced in sophistication, and the amount of attacks from overseas has increased drastically.
Insiders are just as dangerous: Vulnerabilities now come from the inside as well. All it takes is one click on a phishing email. Educate your employees on basic cybersecurity terms so that they are able to protect themselves and the company.
Hackers are not going away: With change in technology comes change in crime — and cybercriminals are working harder than ever. It's important to always be alert and keep up with important trends in order to keep you and your organization as safe as possible.
Unfortunately, the number of cyber attacks is only going to continue increase, and the impact of those attacks is becoming more significant than ever. It's important to arm ourselves with what we can: learn from the past and protect your data first, not last.
Uncover your biggest security risks with a data risk assessment – and see how Varonis helps protect your data from the next generation of cyber attacks.
Infographic Sources:
Infosecurity, CSO, Verizon Data Breach Report, Wikipedia, TheGuardian
We're Varonis.
We've been keeping the world's most valuable data out of enemy hands since 2005 with our market-leading data security platform.
How it works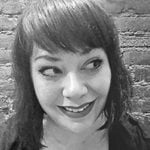 Sarah Hospelhorn
Based in Brooklyn, NY, Sarah focuses on the strategy behind solving problems in data security. She's been in tech for over 20 years, with experience in software, hardware, and cryptography.