Microsoft's Enterprise Mobility and Security offerings are additional sets of security services that can be purchased to help control, audit and protect the data and users of Microsoft's Azure and Office 365 products.
If you're an enterprise that is concerned about data breaches, ransomware or insider threats, it's unlikely that you would not upgrade your base (E3) Azure license to the slightly more expensive but worthwhile E5.
Get the Free Pen Testing Active Directory Environments EBook
"This really opened my eyes to AD security in a way defensive work never did."
Note: It's a licensing distinction, not a technical one, but the EMS E5 features listed below are the same as those you receive from Azure AD Premium P2.
Bluntly speaking, if you're an organization large enough to have an actual IT department and not a "Julie in accounting is good with computers so she handles that stuff in her spare time" department, the base security and management options of Office 365 will not be sufficient.
How to get Detailed reports of Office 365 File, Email and Active Directory Permissions
If you're accustomed to having detailed insight to your file sharing, email, and Active Directory permissions and activity, as Varonis customers are, the (lack of) default security functionality in the base Office 365 license will shock you.
The following feature lists are organized to help you make sense of the different native Microsoft Office 365 security tool capabilities available at each license level. These capabilities are actually provided by a number of different applications and services which are included with the different tiers, so there are varying degrees of cohesion and coverage with them.
In particular, if you need to secure both cloud and on-premises infrastructure, you should check out the additional capabilities added by Varonis (listed below).
E3 features NOT in the base license
(ProPlus and E1)
Single Sign On
SSO across Office 365 + Azure services
Ability to develop apps to consume the SSO
Advanced Security Reporting
eDiscovery
Search, hold and export data held in the organization's Office 365 stores
DLP
Access revocation
Prevent accidental sharing of sensitive information
View DLP Reports showing content that matches policies
E5 Features not in E3
Risk Based Conditional Access
Limit data access based on location, device, user state, and application sensitivity.

Limit a kiosk application to only run from designated workstations
Block outside access to BI apps
Enforce web applications only running on company hardware

Machine Learning based detection of suspicious patterns of data access.

Leverage larger Azure touchpoints for risk identification (brute forcing)
Identify abnormal data access patterns that might indicate malware

Contextual Multi-Factor Authentication challenges

Issue MFA requests to modify data (update email/password) in an app but don't issue a challenge to view the data
Issue MFA challenge on a session / periodic (once per week) basis
Privileged Identity Management
Better overview of which users are assigned privileged and admin roles in Azure resources and Azure AD

Get a 10,000 foot view of who has the capability of making changes in your infrastructure

On demand just in time admin access users

Grant and pull back admin rights for specific workflows

Administrator Assignment alerts

Find out when a new admin is added at 2:30am on a Saturday

Admin approval requirements for roles

Have the CTO/Director of IT approve new admin right grants
Audit + track admin right grants

Admin role auditing

Track what changes have happened with the admin group overall
Data Classification
Classify and label data based on sensitivity

Identify data in files that are potentially dangerous.

Carry label based sensitivity protection through the enterprise

As different systems interact with the data, you can restrict access, require MFA challenge, etc based on what classification label is applied.
Microsoft Cloud App Security
Monitor usage of SAAS apps on your network

Block Shadow IT SAAS apps
Enforce addition/removals from SAAS apps

Limit cloud app usage based on user, device and location

Better secure potentially weak SAAS apps
How to secure your move to Office365 Security Varonis
Moving from an on-premise to a hybrid environment with Office365 is inherently tricky. Make things easier on yourself by using Varonis to:
Clean up your existing user accounts
Lock down your current file permission and sharing strategy
Skip moving stale and abandoned data to the cloud
Quarantine sensitive information.
Post-move, Varonis lets you monitor your on-premise and Office365 resources in a single unified view. Without that capability, it's almost impossible to track lateral data movement through your environment without manually stitching together logs. Which significantly increases your response time to a suspected data breach or other security event.
Enforcing Least Privilege
Allow data owners to manage permissions
Assign permissions based on historic usage
Model permissions structures before applying
BiDirectional view on permission and permission sources
Detection
Get transparency into permissions views
Understand exactly who owns what
Fine grained rule definition and alerting
User Account Behavioral Identification (Users, Admins and VIPs naturally behave different)
Regulations
Regulating bodies don't care where they data is located, so you need to cover both cloud and on premise as well as the localities your data is physically stored in.
Get Started Securing Office 365
If you're interested in seeing where your file permissions are open, your sensitive data exists and which administrator who quit three years ago still has access to your network, you should get a free risk assessment from Varonis.
We're Varonis.
We've been keeping the world's most valuable data out of enemy hands since 2005 with our market-leading data security platform.
How it works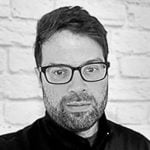 Michael Buckbee
Michael has worked as a sysadmin and software developer for Silicon Valley startups, the US Navy, and everything in between.