We're thrilled to announce the beta release of Data Classification Labels: integrating with Microsoft Information Protection (MIP) to enable users to better track and secure sensitive files across enterprise data stores.
By integrating with Microsoft Information Protection, customers will be able to automatically apply classification labels and encrypt files that Varonis has identified as sensitive. Users can manually tag documents, and Varonis will ingest this information to provide additional context around the data.
Data Classification Labels utilizes our sophisticated rule capabilities to target specific data, and leverages our extensive pattern repository to build even more labeling rules.
In addition, Varonis can find mislabeled files that contain sensitive data based on our advanced classification engine and re-apply the correct labels. Varonis customers can analyze existing classification results for labeling, intercept existing labels and apply new ones automatically.
Data Classification Labels uses both Azure and AD RMS encryption to protect incoming and outgoing data.
Want to see it in action? Get in touch with your SE and ask for a tour of Data Classification Labels – and test it out on with your own policies.
Benefits Overview:
Classify a file based on its MIP label
Decrypt and scan the content of MIP encrypted files
Automatically apply an MIP label according to the configuration, while skipping any file which was manually labeled
Automatically correct (and report on) mislabeled files
Automatically perform bulk re-label when a policy is changed
Enrich Varonis classification report with classification labels data
We're Varonis.
We've been keeping the world's most valuable data out of enemy hands since 2005 with our market-leading data security platform.
How it works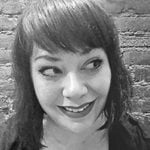 Sarah Hospelhorn
Based in Brooklyn, NY, Sarah focuses on the strategy behind solving problems in data security. She's been in tech for over 20 years, with experience in software, hardware, and cryptography.