Explaining how cybersecurity affects an entire organization can be complex. The field is filled with jargon and buzzwords that can hinder understanding for those outside of IT. What's more, everyone in an organization views cybersecurity through a different lens, depending on what their role in the company is.
In order to explain important aspects of cybersecurity and how they affect your company, you must be able to communicate without using jargon that business stakeholders may not understand.
To simplify the process, we've broken down how to explain 10 common cybersecurity buzzwords and why it matters for your business.

Cybersecurity touches every part of an organization, and misconceptions around cybersecurity can put your company at risk. As such, it's vital to that you're able to effectively communicate industry buzzwords to every person in your office.
To best communicate the importance of the information you're trying to relay, first determine the role of the person you're talking within the organization as a whole. Then, consider what might be most important to them. Does what you're talking about solve a pain point for them? Does it offer a solution? Communicate that.
Once you've looked at the situation from the lens of the person you're speaking with, offer concrete examples and solutions, not just conceptual ones. Addressing how your proposal will affect their part of the organization in real-life terms, not just hypotheticals, will better help you convey the importance of your message.
We're Varonis.
We've been keeping the world's most valuable data out of enemy hands since 2005 with our market-leading data security platform.
How it works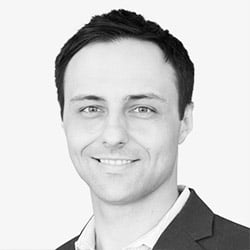 Rob Sobers
Rob Sobers is a software engineer specializing in web security and is the co-author of the book Learn Ruby the Hard Way.