Email, web, and brute force attacks are the primary ways that malware gets through your defenses. The Yahoo hacker's favorite technique? VPN. The Sony hack? Phishing emails. Remote Access Trojans? DNS.
We've spent over a decade working on protecting core data stores – we're now extending that data security to the perimeter by using telemetry from VPN concentrators and DNS servers to spot signs of attack like DNS tunneling, account hijacking, and stolen VPN credentials. With Varonis Edge – coming soon in beta – you can monitor perimeter attacks and put them in context with activity and alerts in your core data stores for the full picture.
Extend your data security to the edge with enhanced security intelligence and additional threat markers, so that you can alert on external attacks, catch malware in its tracks, and defend your data better from insider threats. Find out more about Varonis Edge here.
Interested? Get a demo and be the first in line to try it.
We're Varonis.
We've been keeping the world's most valuable data out of enemy hands since 2005 with our market-leading data security platform.
How it works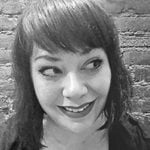 Sarah Hospelhorn
Based in Brooklyn, NY, Sarah focuses on the strategy behind solving problems in data security. She's been in tech for over 20 years, with experience in software, hardware, and cryptography.