How do you get the right people access to the data they need faster, and still free up IT to focus on other mission-critical work?
Kilian and David walk through the TL;DR version of our Empower Data Owners Connect! event. They cover the high-level key points and answer the best questions from the event.
😎Want to get in on all the fun and excitement? Check out the full version of the "Rethinking Access Control: Empower Data Owners to Keep Risk Low" webinar.
You can find all Varonis webinar replays on our website.
Varonis customers also get access to great educational content to help support them on their journey.
👋And if you'd like to reach out to the Varonis Incident Response Team, please get in touch.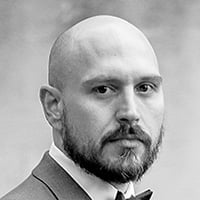 Kilian Englert
Kilian has a background in enterprise security engineering, as well as security solution selling. Kilian is a Certified Information Systems Security Professional (CISSP) and creates internal and public content on topics related to cyber security and technology best practices.