Last week, we introduced over 20 new threat models to help defend your data against insider threats, ransomware attacks and threats to your most sensitive data.
But with all this analysis – and all these threat models – how do you interpret and prioritize what to do next?
Enterprises have been using our UBA threat models to stop insider attacks and catch ransomware before their data gets compromised: and with so much attention to data security and heightened risk of data breaches, they need a better way to interpret and prioritize their investigations.
So we've created a new dashboard and web interface for DatAlert: an intuitive interface where you can quickly recognize whether your data is under attack, prioritize your investigation, drill down, and take action.
The new UI gives you a clean visualization of your data, designed to show a clear state of the system.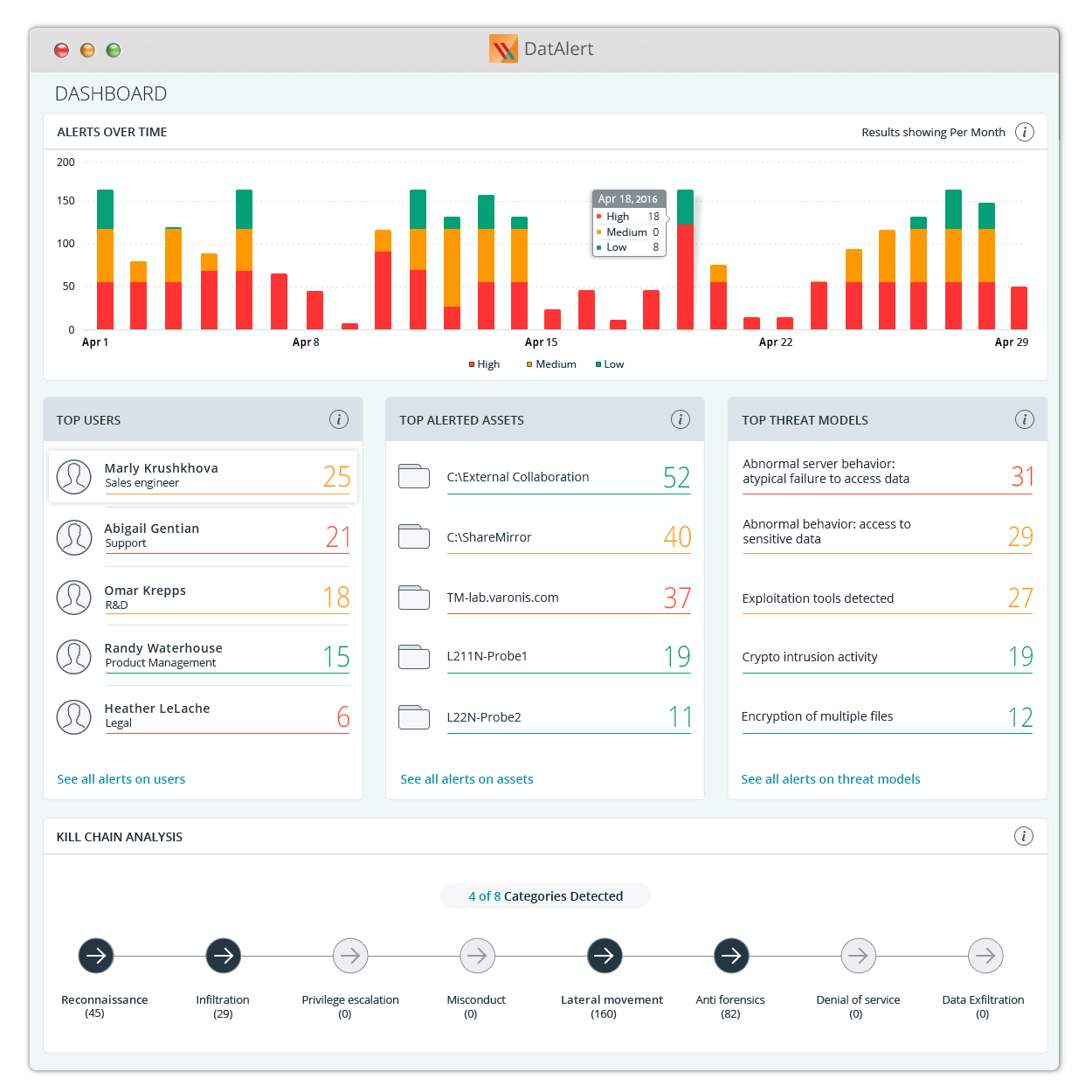 Context cards give you all the information you need on one screen with detailed analysis of alerts and activity, in order to simplify security processes and take next steps.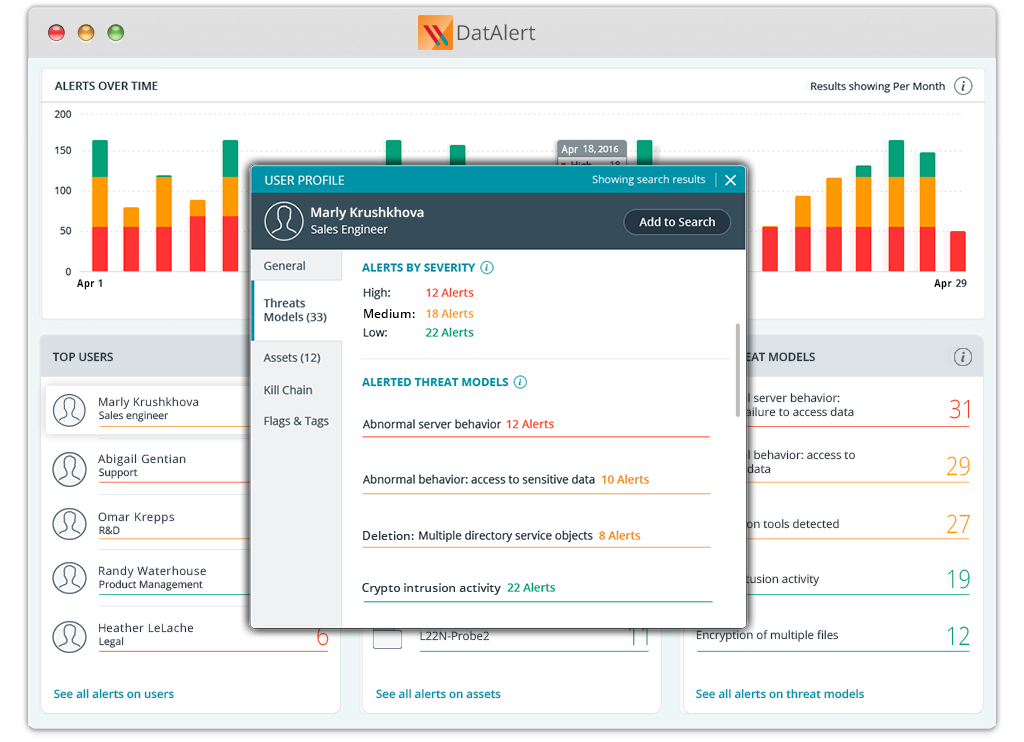 DatAlert's web UI makes it easy to spot threats to your data: who's behaving suspiciously, which data assets are threatened, and identify ransomware before it's too late.
Curious to see how DatAlert looks with your data? Get a free demo and find out.
We're Varonis.
We've been keeping the world's most valuable data out of enemy hands since 2005 with our market-leading data security platform.
How it works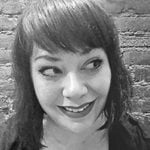 Sarah Hospelhorn
Based in Brooklyn, NY, Sarah focuses on the strategy behind solving problems in data security. She's been in tech for over 20 years, with experience in software, hardware, and cryptography.