We're bringing our powerful DatAlert functionality to Splunk® Enterprise to give you comprehensive visibility into data security with our new Varonis App for Splunk – now available for download on splunkbase!
DatAlert can now send alerts to the Varonis App for Splunk, providing Splunk additional context into anomalous file system, email, and Active Directory behavior. Users of the App can view Varonis alerts directly from Splunk Enterprise, and drill into DatAlert for additional insight into what's going on and accelerate security investigations, reducing mean time to resolution.
At-a-glance Dashboards
Our at-a-glance dashboards set SysAdmins and Security Analysts up for success – correlating Varonis alerts with Splunk events, and providing additional insight and context into potential security threats.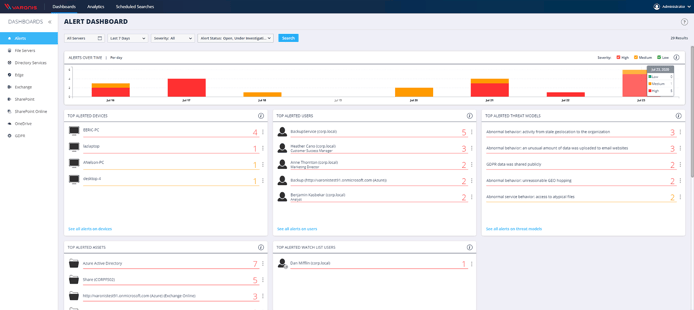 Want to learn more?
You can take a closer look at selected entities in the drill-down dashboard – access a complete list of all alerts on a specific entity (user, asset, threat model, device) within the selected timeframe.
Streamline your investigation with the DatAlert Web UI – and determine whether suspicious activity is malicious or a misconfiguration.
Want to try out the Varonis for Splunk app? Download it directly from splunkbase to get started.
Not yet a Varonis customer? What are you waiting for! Check out a demo of our data security platform today and get a personalized walkthrough of the Varonis App for Splunk while you're at it.
We're Varonis.
We've been keeping the world's most valuable data out of enemy hands since 2005 with our market-leading data security platform.
How it works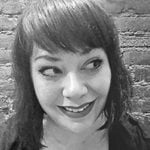 Sarah Hospelhorn
Based in Brooklyn, NY, Sarah focuses on the strategy behind solving problems in data security. She's been in tech for over 20 years, with experience in software, hardware, and cryptography.