Our sprawling pen-testing series has taken on a life of its own! For your convenience and blog reading pleasure, we've assembled all the links to this six seven part series below.
Read consecutively, or since they're mostly self-contained posts, skip ahead to the topics that appeal to you.
We're Varonis.
We've been keeping the world's most valuable data out of enemy hands since 2005 with our market-leading data security platform.
How it works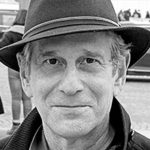 Andy Green
Andy blogs about data privacy and security regulations. He also loves writing about malware threats and what it means for IT security.