We're thrilled to announce interoperability between Varonis DataPrivilege and RSA® Identity Governance and Lifecycle, with a new Implementation Blueprint. This Implementation Blueprint will help the business to quickly detect security and compliance access risks and amend access entitlement issues associated with unstructured data.
How it Works
The Varonis Data Security Platform helps prepare enterprise data for RSA Identity Governance and Lifecycle by finding data owners, correcting inconsistent permissions, removing global security groups, and simplifying and maintaining permissions structures.
Companies that implement Varonis DataPrivilege interoperability with RSA Identity Governance and Lifecycle benefit from:
Enhanced visibility and control of unstructured file systems directly within RSA Identity Governance and Lifecycle;
Meeting access control policies by helping to ensure that users have appropriate access permissions;
Reducing attack surfaces and assisting with compliance by limiting access privileges and deactivating stale/orphaned accounts; and
Automating attestations, provisioning and de-provisioning of access permissions.
Learn more
We're Varonis.
We've been keeping the world's most valuable data out of enemy hands since 2005 with our market-leading data security platform.
How it works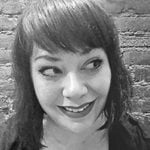 Sarah Hospelhorn
Based in Brooklyn, NY, Sarah focuses on the strategy behind solving problems in data security. She's been in tech for over 20 years, with experience in software, hardware, and cryptography.