We're excited to announce that, in an upcoming release, the Varonis Data Security Platform will bring data-centric audit and protection to Nasuni Enterprise File Services. Nasuni is a key Varonis partner in the growing market for hybrid cloud Network Attached Storage (NAS).
If Nasuni is a critical part of your IT infrastructure, adding Varonis will enable you to:
Discover and classify sensitive, regulated files
Detect and alert on suspicious activity like ransomware and insider threats
Lock down file systems and permissions to only the right people
Capture and analyze a fully searchable audit trail of file system activity
Automatically find and flag stale data
Varonis will use the Nasuni API to analyze access events, lock down file systems and permissions, capture a detailed audit trail for compliance and forensics, and automate reporting. You'll have unprecedented visibility and protection on your Nasuni edge appliances, helping you stay safe from insider threats and cyberattacks.
If you're in the Boston area this week and are looking to leverage the cloud for more scalable file sharing, NAS consolidation, or multi-site file collaboration, head on over to Nasuni Summit on October 5 where you can hear more about our partnership. We're also participating in panel discussions on security, compliance, and cloud.
Stay tuned to learn more about the official release of our Nasuni integration. If you'd like to be one of the first to try it out, simply reach out.
We're Varonis.
We've been keeping the world's most valuable data out of enemy hands since 2005 with our market-leading data security platform.
How it works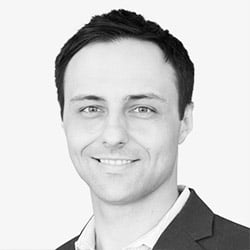 Rob Sobers
Rob Sobers is a software engineer specializing in web security and is the co-author of the book Learn Ruby the Hard Way.