Direct from Microsoft
In Microsoft's IT Showcase, they have a comprehensive set of resources on how to lead a successful transition from Skype for Business to Microsoft Teams. This includes upgrades, adoption, and training materials. Skype for Business Online is scheduled for retirement on July 21, 2021.
The Microsoft Planner blog announces that Tasks in Microsoft Teams is now generally available! The blog outlines the upcoming name changes as well as planned features such as creating tasks from chat and channel messages.
Community Contributions
Tony Redmond covers the new feature that allows Teams users to set their status to Offline. He makes an interesting point that appearing offline may dissuade others from contacting you versus using the Do Not Disturb status. Users being able to set themselves as Offline brings a feature that is available on Skype for Business Server to Microsoft Teams.
On Anthony Caragol's Microsoft Teams blog, he goes into some tips on setting Microsoft Teams features using PowerShell and Group Policy. The available settings in group policy administrative templates are limited as Teams relies on in-band policy provisioning, so this is a great set of tips for any Teams administrator.
Veronique Lengelle has a great write-up on new Teams user functionality found in the SharePoint PowerShell PnP module. She includes instructions on how to connect to the modules and several scripts and functions to get started.
Tom Arbuthnot covers Dell launching new Microsoft Teams meeting room space solutions. Dell's first devices will include a micro desktop PC, large format touch monitors, cameras, and speakers. Check out the full details in Dell's press release.
Andrew Morpeth continues in his Ignite review with a round of upcoming Teams calling features announced at Microsoft Ignite 2020.
Randy Chapman covers the new feature that allows sharing Teams meeting recordings with anyone. Previously Teams meeting recordings were stored in Stream but are now being moved to SharePoint and OneDrive. This will allow for sharing easily with external meeting participants.
Ed Hild has a fascinating article on building dashboards using Microsoft Teams audit logs. This really shows the power of using multiple Office 365 products in building a solution and extracting data to make business decisions.
Tom Morgan covers how you can now bulk export Microsoft Teams chat data using Graph API. This Graph API functionality is currently in beta, and Tom notices an important note that additional fees may apply in the future to use it.
Road Map and Message Center Updates
Road Map: Meeting chat moderation settings
Meeting organizers will be able to turn off the chat functionality in a meeting. This feature is expected to be released in November 2020.
Road Map: Include up to 10,000 users in an org-wide team
Org-wide teams will now have an upper limit of 10,000 users in the team. This feature is expected to be released in November 2020.
Road Map: Branch Office Survivability on Teams phones
Teams phone users in a branch office can make PSTN calls even if a branch loses its Internet connectivity. This feature is expected to be released in April 2021.
Message Center: Set duration on presence status in Teams
Users will be able to set durations on their presence statuses inside of Teams. For example, you can set your status to "Busy" for 2 hours. This status will override statuses set by meetings on your Outlook calendar or calls. The rollout is scheduled to start in late October.
Message Center: Organizers can manage meeting options in the meeting experience
When using the new pop-out meeting experience, organizers will be able to manage meetings options within the window. Organizers can manage lobby settings, presenters, and attendee mute options. The rollout is scheduled to start in mid-October.
Message Center: The Planner app in Teams will be renamed with an updated experience powered by Planner and To Do
The Planner experience in Teams desktop and Teams web has been rolled out to organizations worldwide. The new experience allows users to see all tasks in a single app in Teams. The next step is to change the app name in Teams from "Planner" to "Task by Planner and To Do". Users will see a notification about the name change, and in the future, the app name will be shortened to "Tasks".
Training Resources
The TeamsFest October 2020 event was held this past week. The event organizers are making the sessions available on their YouTube channel.
Tip of the Week
Easy Tweaks has a list of 40 Microsoft Teams tips and tricks for the novice to expert user.
Matt Wade on the Jump to 365 site has a comprehensive tutorial to make you an expert Microsoft Teams user today. It includes an 18 minute YouTube video and a full how-to guide.
What you should do now
Below are three ways we can help you begin your journey to reducing data risk at your company:
Schedule a demo session with us, where we can show you around, answer your questions, and help you see if Varonis is right for you.
Download our free report and learn the risks associated with SaaS data exposure.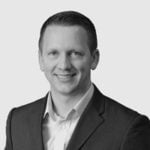 Jeff Brown
Jeff Brown is a cloud engineer specializing in Microsoft technologies such as Office 365, Teams, Azure and PowerShell. You can find more of his content at https://jeffbrown.tech.