How do you visualize, measure, and reduce internal data exposure in Microsoft 365? What about detecting advanced threats like the SolarWinds attack?
Kilian and Brian walk through the TL;DR version of our Varonis 8.5 and combatting insider risks in Microsoft 365 event. They cover the high-level points, and answer the best questions during the event.
👉Want to get in on all the fun and excitement? Check out the full version of the "Varonis Virtual Connect! Varonis 8.5: New Features to Combat Insider Risk in Microsoft 365" webinar.
1-hour O365 Sharing Security Audit course (eligible for 1 CPE).
You can find all Varonis webinar replays on our website.
Varonis customers also get access to great educational content to help support them on their journey.
👋And if you'd like to reach out to the Varonis Incident Response Team, please get in touch.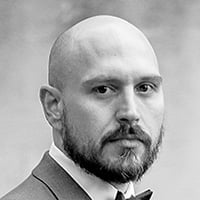 Kilian Englert
Kilian has a background in enterprise security engineering, as well as security solution selling. Kilian is a Certified Information Systems Security Professional (CISSP) and creates internal and public content on topics related to cyber security and technology best practices.