New high-profile cyber attacks seem to constantly flood news headlines, so it's no wonder that cybersecurity experts are becoming such an important and in-demand position for all types of firms.
While a career in cybersecurity can be stressful, it's also extremely rewarding. The responsibilities of a cybersecurity professional may vary, but the role can be simplified into one function: protect a company's data from being compromised by an attack.
We interviewed cybersecurity experts to find out what inspired them to pursue a career in data protection.
Finding the right career path in the cybersecurity industry isn't always easy. While some know they want to go into the field straight out of college, many work in IT or software engineering before exploring a more specialized career in the industry.
Here are some popular careers based on experience level:
Entry-level roles: systems engineer, systems administrator, web developer, IT technician, network engineer, security specialist
Mid-level roles: security technician, security analyst, incident responder, IT auditor, cybersecurity consultant, penetration tester
Advanced-level roles: cybersecurity manager, cybersecurity architect, cybersecurity engineer, chief information security officer
Whether you're trying to jump start your career in the cybersecurity industry, looking to level up your skills or move into a new role, browse through the graphic below to find out which roles your interests align best with. Then, consider the path that will help you get there.

As cybercriminals regularly launch more sophisticated attacks and with fewer barriers to entry, cybersecurity professionals are more in demand than ever before. Security engineers are becoming increasingly hard to find and expensive to hire. By 2021, there could be an estimated 3.5 million vacant positions in the industry.
Because of this, there has never been a better time for you to turn your IT passion into a career in cybersecurity. Think you have what it takes to become the next data-protecting cybersecurity expert? If you're looking for more ways to level-up your skill set, check out our guide to which IT certification is right for you.
Sources: Forbes | Indeed | 2017 Global Information Security Workforce
We're Varonis.
We've been keeping the world's most valuable data out of enemy hands since 2005 with our market-leading data security platform.
How it works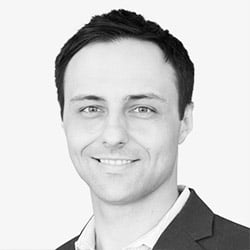 Rob Sobers
Rob Sobers is a software engineer specializing in web security and is the co-author of the book Learn Ruby the Hard Way.