This article is part of the series "Pen Testing Active Directory Environments". Check out the rest:
With winter storm Niko now on its extended road trip, it's not too late, at least here in the East Coast, to make a few snow day plans. Sure you can spend part of Thursday catching up on Black Mirror while scarfing down this slow cooker pork BBQ pizza. However, I have a healthier suggestion.
Why not binge on our amazing Pen Testing Active Directory Environments blog posts?
You've read parts of it, or — spoiler alert — perhaps heard about the exciting conclusion involving a depth-first-search of the derivative admin graph. But now's your chance to totally immerse yourself and come back to work better informed about the Active Directory dark knowledge that hackers have known about for years.
And may we recommend eating these healthy soy-roasted kale chips while clicking below?
We're Varonis.
We've been keeping the world's most valuable data out of enemy hands since 2005 with our market-leading data security platform.
How it works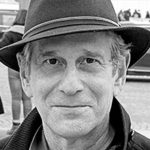 Andy Green
Andy blogs about data privacy and security regulations. He also loves writing about malware threats and what it means for IT security.