DatAdvantage Cloud
The new standard in cloud security.
Limit SaaS attack surface
Respond to cross-cloud threats
Normalize SaaS permissions & activity
Reduce your SaaS blast radius.
By correlating cross-cloud identities with privileges and activity, DatAdvantage Cloud visualizes and prioritizes your biggest risks so you can proactively reduce your blast radius.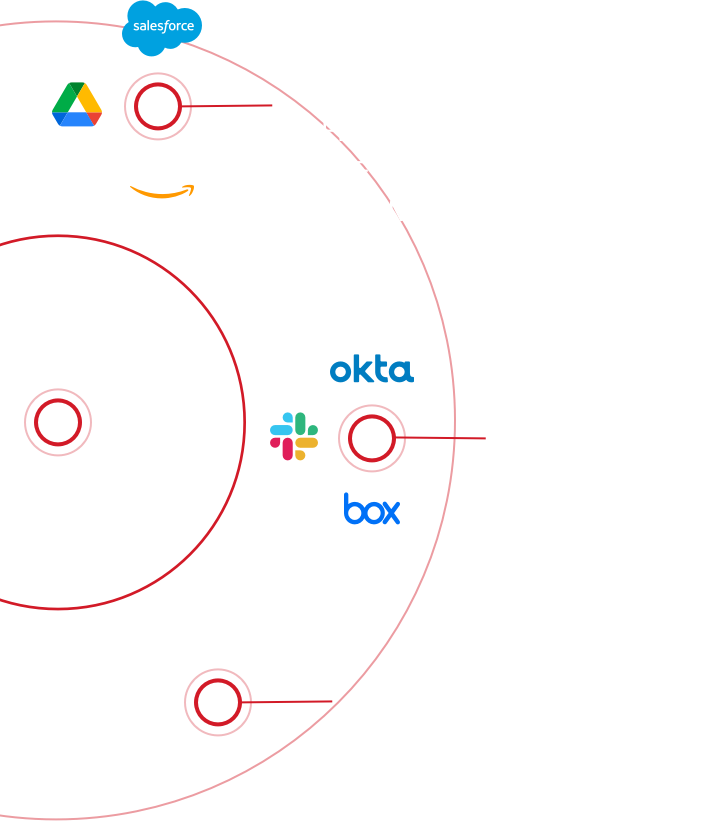 Analyze cross-cloud permissions.
DatAdvantage Cloud maps and normalizes permissions into a simple Create, Read, Update, Delete, and Share model (CRUDS) so you know exactly what each user's org-wide risk profile is.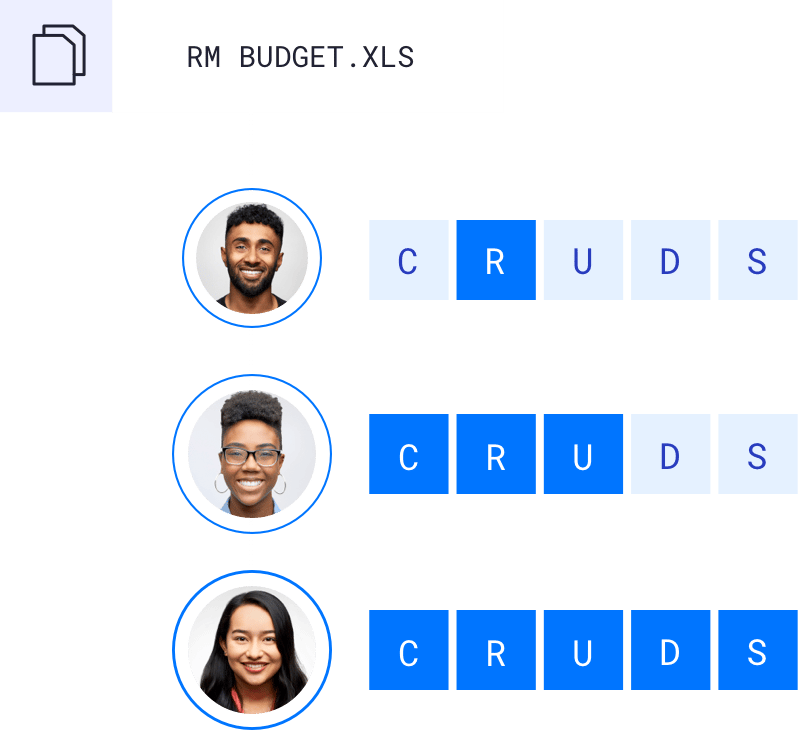 Conduct fast cross-cloud investigations
We standardize and enrich cloud events from all your cloud services, giving you simple answers to complex questions:


Which external users have granted permissions in any SaaS app?


Are any admins logging in without MFA?


What config changes have watchlist users made across all our apps?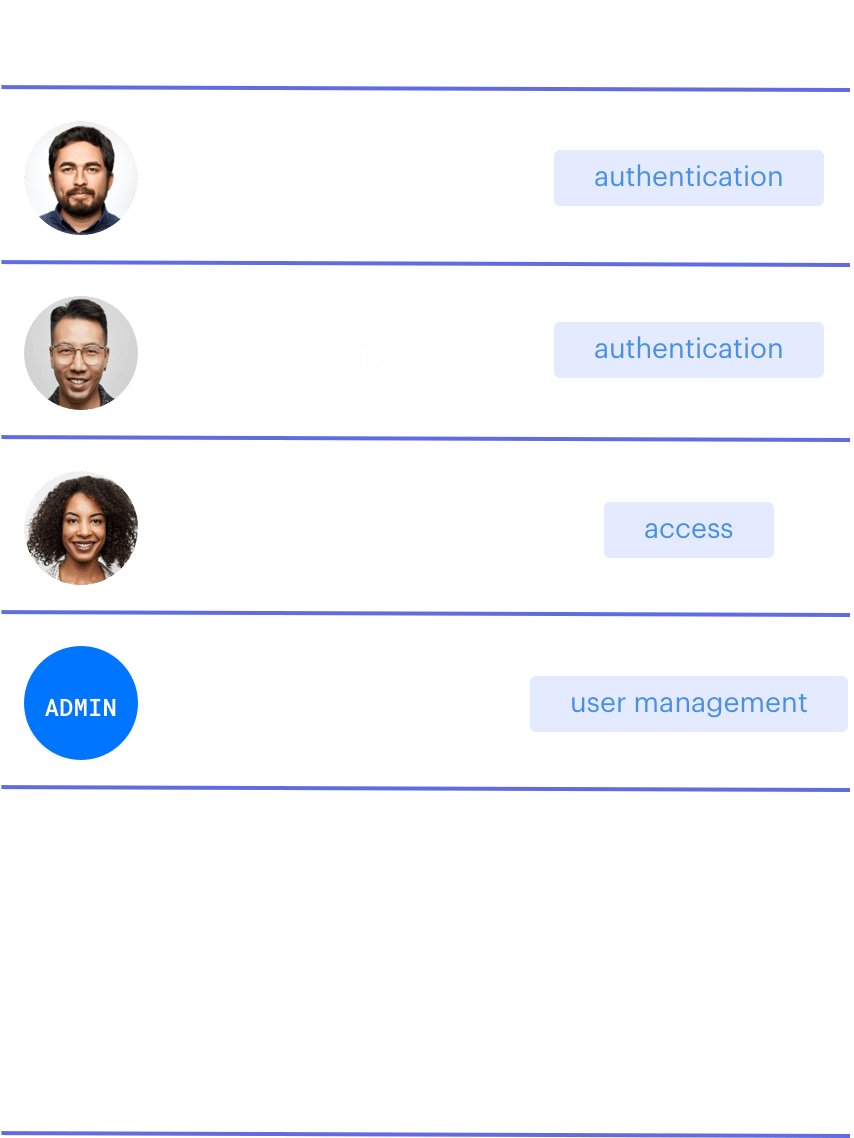 Alert on suspicious activity and policy violations
Prevent cloud account takeovers, insider threats, and inadvertent policy violations with cross-cloud auditing and alerting. Use out-of-the-box alerts or create your own.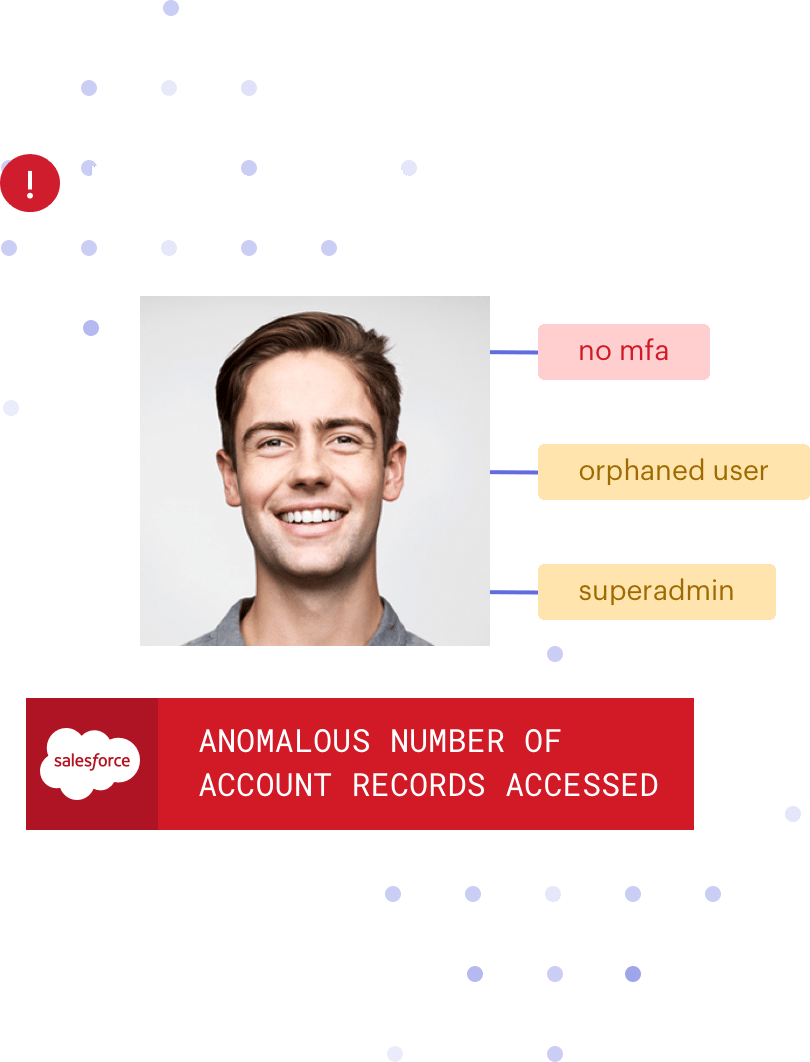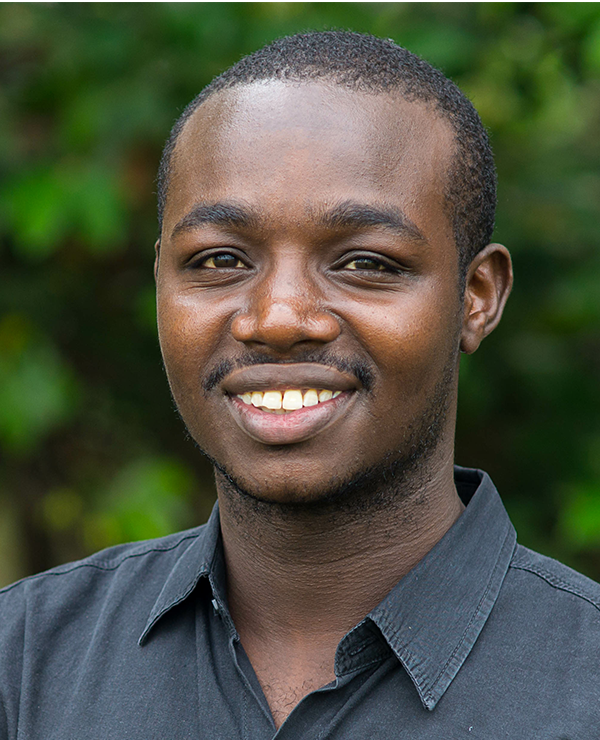 Key features
---
Sensitive data loss prevention
Apply enhanced monitoring to external and guest users and track risky sharing of sensitive information.
---
Shadow identity discovery
Uncover high-risk, over-privileged shadow identities (human and non-human) lurking in your corporate cloud services—from personal accounts to application tokens.
---
SaaS permissions remediation
Get a clear view of permissions across your cloud services with recommendations to eliminate excessive, inappropriate, or unused privileges.
---
Cross-cloud policy enforcement
Out-of-the-box and custom policies help you spot risky configuration & data exposure changes, and deviations from service best practices.
---
Cloud-native API deployment
Simply point DatAdvantage Cloud at your existing cloud services and identity providers without any complex architecture changes or proxies.
---
---
Privileged account monitoring
Track enrollment of new admins, admin account changes, and segregation of duty violations by admins.
---
Stale identity removal
Remove unused admin accounts, stale privileged users, and terminated external contractors.
---
Secure offboarding
Make sure employees and vendors don't have access to any of your cloud services after they leave.
---
Unmanaged, non-SSO user tracking
Easily track down non-federated personal accounts logging into your corporate cloud services.
---
Explore other Varonis products