What do you think of when you hear the term "hacker"?
If you immediately envision a mysterious figure out to illegally access and compromise systems with the intent to wreak havoc or exploit information for personal gain, you're not alone.
While the term "hacker" was originally used within the security community to refer to someone skilled in computer programming and network security, it has since evolved to become synonymous with "cyber criminal," a change in perception largely due to portrayals in movies and in the media.
As such, the cyber community has developed several terms to differentiate malicious, illegal hackers (known as "black hat hackers") from other cyber risk and programming professionals without malicious intent.
Read on to learn more about ethical hackers, or jump to our infographic to learn how to become one yourself.
What is a White Hat Hacker?
A white hat hacker — also referred to as a "good hacker" or an "ethical hacker" — is someone who exploits computer systems or networks to identify security flaws and make improvement recommendations. A subset of ethical hackers are penetration testers, or "pentesters," who focus specifically on finding vulnerabilities and assessing risk within systems.
Unlike black hat hackers, who access systems illegally, with malicious intent and often for personal gain, white hat hackers work with companies to help identify weaknesses in their systems and make corresponding updates.
In many ways, white hat hackers are the antithesis of black hat hackers. Not only do white hat hackers break into systems with the intention of improving vulnerabilities, they do so to ensure that black hat hackers aren't able to illegally access the system's data.
Ten Influential White Hat Hackers
White hat hackers are the "good guys" of the hacking world. They exploit systems to make them better and keep black hat hackers out. Below are some of the most influential white hat hackers.
Tim Berners-Lee
One of the most famous names in computer science, Berners-Lee is the founder of the World Wide Web. Today he serves as the director of the World Wide Web Consortium (W3C), which oversees the development of the web.
Get the Free Pentesting Active
Directory Environments E-Book
Greg Hoglund
Computer forensics expert Hoglund is best known for his work and research contributions in malware detection, rootkits and online game hacking. In the past, he worked for the U.S. government and the intelligence community.
Richard M. Stallman
Founder of the GNU project, a free software project that promotes freedom with regard to the use of computers, Stallman is a prime example of a "good guy" hacker. Stallman founded the free software movement in the mid-1980s, with the idea that computers are meant to support cooperation, not hinder it.
Dan Kaminsky
A well-known figure within the cybersecurity world, Kaminsky is the chief scientist of White Ops, a firm that detects malware activity via JavaScript. He's best known for discovering a fundamental flow in the Domain Name System (DNS) protocol that would allow hackers to perform widespread cache poisoning attacks.
Jeff Moss
Ethical hacker Jeff Moss served on the U.S. Homeland Security Advisory Council during the Barack Obama administration and co-chaired the council's Task Force on CyberSkills. He also founded hacker conferences Black Hat and DEFCON, and is a commissioner at the Global Commission on the Stability of Cyberspace.
Charlie Miller
Miller, who's largely famous for finding Apple vulnerabilities and winning the well-known Pwn2Own computer hacking contest in 2008, has also worked as an ethical hacker for the National Security Agency.
Linus Torvalds
Software engineer Torvalds created and developed the Linux kernel, which is the kernel which eventually became the core of the Linux family of operating systems.
Kevin Mitnick
Once one of the most notorious black hat hackers around, Mitnick became a white hat hacker after a highly publicized FBI pursuit landed him in jail for computer hacking and wire fraud. Today, he runs Mitnick Security Consulting, which performs security and penetration testing for companies.
Tsutomu Shimomura
White hat hacker Shmomura is best known for assisting the FBI in taking down Mitnick after the black hat personally attacked Shimomura's computers.
Marc Maiffret
Now the chief technology officer at a leading security management company, Maiffret's accolades include the invention of one of the first vulnerability management and web application products. He's also credited with discovering some of the first major vulnerabilities in Microsoft software, including Code Red, the first Microsoft computer worm.
Get a Job as an Ethical Hacker
While the term "hacker" may not have the most positive connotation in today's vocabulary, it actually encompasses a wide range of professionals with a number of motivations. To learn more about the different types of hackers — including how to become a white hat hacker — check out the full infographic below.

Sources:
Malware Fox | Lifewire | Investopedia | MakeUseOf | Gizmodo | Business News Daily | SC Magazine | Payscale | PCMag | Pluralsight
What you should do now
Below are three ways we can help you begin your journey to reducing data risk at your company:
Schedule a demo session with us, where we can show you around, answer your questions, and help you see if Varonis is right for you.
Download our free report and learn the risks associated with SaaS data exposure.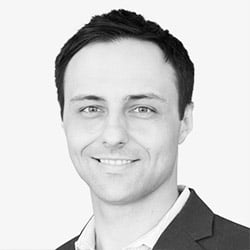 Rob Sobers
Rob Sobers is a software engineer specializing in web security and is the co-author of the book Learn Ruby the Hard Way.