This month was chock-full of product updates! We shipped several new features to our SaaS Data Security Platform to help security teams automatically enforce least privilege and uniformly apply sensitivity labels across their hybrid cloud and on-prem environments.
New features include:
Automated labeling for sensitive files in Microsoft 365 and Windows file shares
New least privilege automation policies to continuously remediate risky sharing links in Microsoft 365
Broader data coverage with support for Qumulo
Monitor multiple Microsoft 365 tenants from a single Varonis SaaS instance
Multi-Geo Tenant monitoring in Microsoft 365
New data centers in Australia and Canada
Labeling for Microsoft 365 and Windows
In this update, we're extending Varonis' unified labeling capability to Windows, SharePoint Online, and OneDrive.
You can automatically label sensitive and regulated data uniformly across your cloud or on-premises environment. Need to make changes? Varonis automatically updates file labels if your classification policies change, if the contents of the file no longer match the policy, or if files were manually mislabeled.
Use our vast library of out-of-the-box classification policies — or build your own — to ensure your data stays safe, compliant, and adheres to your organization's security policies.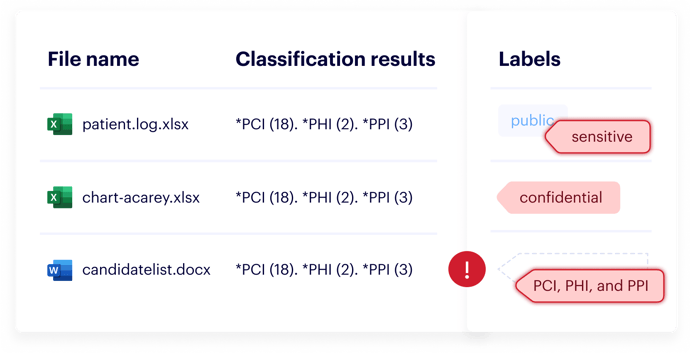 Automatically and consistently label files in Microsoft 365 and on-premises.
Remove risky sharing links in Microsoft 365.
Varonis' least privilege automation policies help organizations collaborate safely in Microsoft 365. We analyze where sharing links are no longer needed and automatically remove them, keeping your risk low.
New least privilege automation policies include:
Removing collaboration links that share data with "anyone on the internet"
Removing collaboration links that share data with "anyone in the organization"
Removing collaboration links that share data with "specific people" in OneDrive
Removing non-organization users from "specific people" links
Easily clone and customize our pre-made policies to fit your organization's needs and choose to run least privilege automation on demand or continually. Select the schedule and approvals, and least privilege automation will take care of the rest.
See how Varonis safely eliminates millions of risky permissions with least privilege automation.
New NAS coverage: Qumulo
Our latest update adds Qumulo to Varonis' already vast integration library. This will help security teams better respond to evolving cyber threats and help stop data breaches.

With Varonis, customers can locate and control hard-to-find sensitive data across all your Qumulo data stores:
Sensitive data discovery and classification: automatically find and classify sensitive data hidden in your Qumulo file systems.
Risk dashboards: customizable dashboards provide a real-time view of your data security posture and allow you to drill into any user or group to see exactly what data they can access.
Data activity auditing: monitor SMB/CIFS shares, capture all the critical events you need, and — using enriched logs — accelerate cross-platform security investigations.
Threat detection and alerting: monitor user behavior and detect anomalous activity like data exfiltration attempts made by insiders and malicious actors.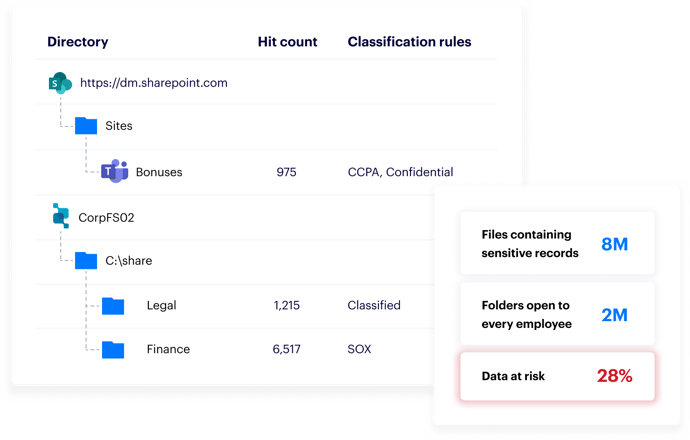 Protect your Qumulo file shares with world-class data classification, activity auditing, and data-centric UEBA.
Multi-Geo Tenant support for Microsoft 365
Now you can monitor Microsoft tenants hosted across multiple geolocations, all from a single Varonis instance. By configuring separate SharePoint Online and OneDrive file servers for each geolocation, you can easily meet data compliance requirements, such as keeping EU users' data within the EU.
Multi-tenancy support for Microsoft 365
Whether you have multiple Microsoft tenants you need to secure because of mergers and acquisitions or because they are spread across different data centers to comply with regulations, you can now monitor multiple Microsoft tenants from a single Varonis instance. This segmentation empowers sub-organizations to take control of their data and implement the administrative controls required to secure Microsoft 365 across different tenants.
New data centers in Australia and Canada
Varonis now has two new data centers in Australia and Canada! We're excited to support the growing market and help local Varonis customers comply with national data sovereignty rules.
Want to learn more?
For more information, including release notes and how-to videos, visit the Varonis Community.
Try Varonis' SaaS platform for free.
Varonis is innovating faster than ever before, helping you get 10x the value with 10% of the effort.
Want to give our SaaS platform a try? It takes just minutes to install and provides data security insights instantly. Reach out to get started.
What you should do now
Below are three ways we can help you begin your journey to reducing data risk at your company:
Schedule a demo session with us, where we can show you around, answer your questions, and help you see if Varonis is right for you.
Download our free report and learn the risks associated with SaaS data exposure.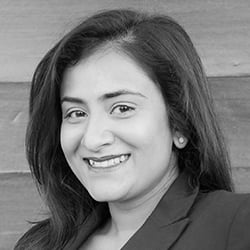 Yumna Moazzam
Yumna is a product marketing manager at Varonis. She has ~10 years of B2B tech marketing experience, mostly focused on planning, evaluation, and management of product marketing operations. When she is not trying to figure out the mechanics of the marketing tech world, she enjoys hiking, camping, and all the outdoor activities you can imagine.