Ready for another exciting month of product updates? This month we delivered several new features to help security teams enforce Zero Trust across their cloud and on-prem environments.
New features include:
Support for Azure Files
Least privilege automation for Windows and CIFS
More ways to remove risky permissions in Microsoft 365
A Salesforce dashboard for monitoring your security posture
Check out what's new for Varonis customers in this quick two-minute video or read on for all the exciting details.
2:26
Azure Files support
Our latest update further expands Varonis' extensive integration library by introducing support for Azure Files. With Varonis, customers can easily understand and minimize data risk in Azure file shares across cloud and on-prem deployments:
Sensitive data discovery and classification: automatically find and classify sensitive data in your Azure file shares, see where it is concentrated and exposed, and prioritize remediation.
Data access intelligence: see where data is accessible to too many people and remove access that's not needed, limiting the blast radius of a potential attack.
Event auditing: monitor SMB/CIFS shares, capture all the critical events you need, and — using enriched logs — accelerate cross-platform security investigations.
Risk dashboards: use the File Server dashboards to identify key risk indicators in each Azure Files storage account, then easily drill into the diverse analytics pages to further investigate them.
Reports and saved searches: assess the organization's security posture and assist with compliance reporting.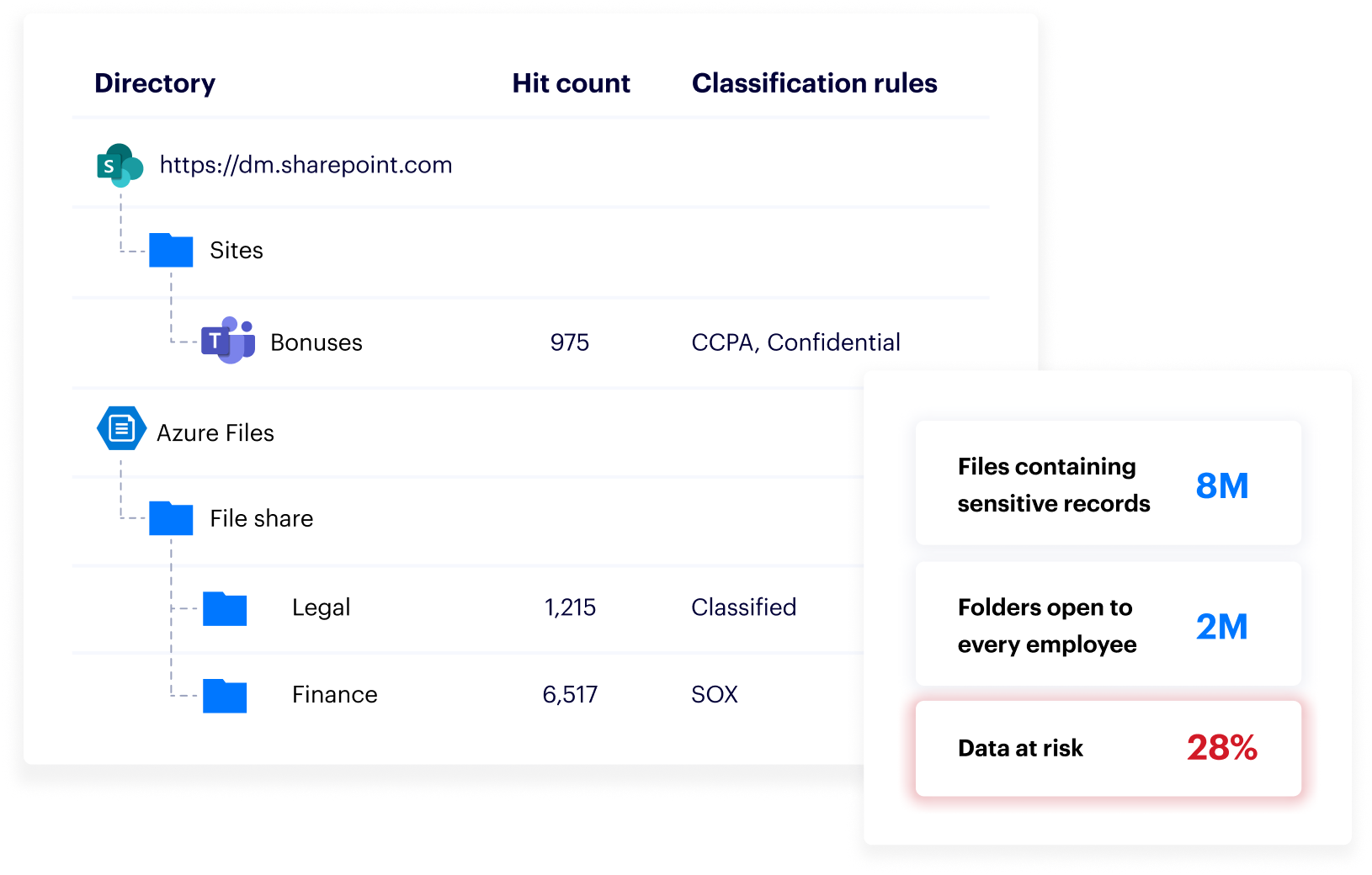 Easily prioritize risk by seeing where sensitive data is concentrated in your Azure file shares and where it's at risk.
Least privilege automation for Windows and CIFS
We've added global access group remediation for Windows file shares and CIFS-based filers to Varonis SaaS! Effortlessly remove data exposure from excessive permission sets like the "everyone" group and domain users. Varonis determines who needs access to data and who doesn't, and then automatically replaces high-risk groups with tightly-managed groups — reducing your blast radius without interrupting business.
Easily clone and customize our pre-made policies to fit your organization's needs and choose to run least privilege automation on demand or continually. Select the schedule and approvals, and least privilege automation will take care of the rest.
More ways to remove risky permissions in Microsoft 365
We have added several new automation policies to help you continuously eliminate data exposure from risky permissions in Microsoft 365.
New least privilege automation policies include:
Removing direct permissions for dynamic groups
Removing direct permissions for organization-wide groups
Removing direct permissions for public groups
Removing direct permissions for non-organization users
Removing membership of disabled users from "specific people" collaboration links
Removing membership of users with a predefined domain from "specific people" collaboration links
Learn more about least privilege automation for Microsoft 365.
Salesforce dashboard
The new Salesforce dashboard provides a centralized overview of your Salesforce security posture, enabling you to visualize where your sensitive data may be at risk and where technical debt is building up.
Monitor your Salesforce Orgs with key risk indicators, including:
Overexposed sensitive records
Open misconfigurations sorted by severity
Guest user access
Users assigned a toxic combination of permissions
Drill down from these widgets to begin remediating risks and cleaning up technical debt across your Salesforce Orgs.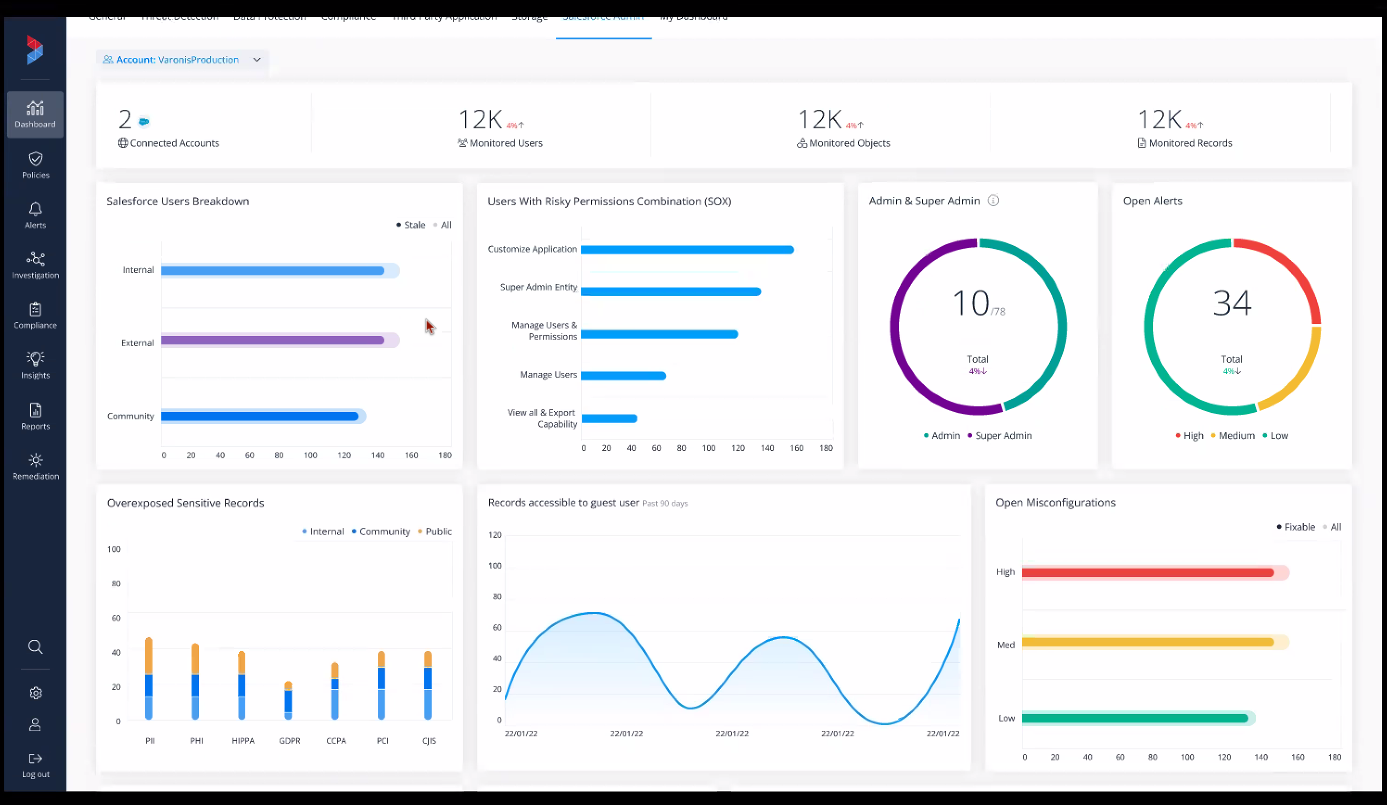 Easily assess your Salesforce security posture with an intuitive interface.
Want to learn more?
For more information, including release notes and how-to videos, visit the Varonis Community.
Try Varonis for free.
Varonis is innovating faster than ever before, helping you get 10x the value with 10% of the effort.

Want to give our platform a try? It takes just minutes to install and provides data security insights instantly. Reach out to get started.
What you should do now
Below are three ways we can help you begin your journey to reducing data risk at your company:
Schedule a demo session with us, where we can show you around, answer your questions, and help you see if Varonis is right for you.
Download our free report and learn the risks associated with SaaS data exposure.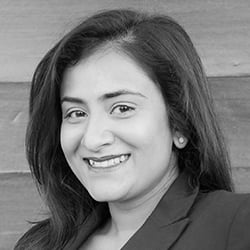 Yumna Moazzam
Yumna is a product marketing manager at Varonis. She has ~10 years of B2B tech marketing experience, mostly focused on planning, evaluation, and management of product marketing operations. When she is not trying to figure out the mechanics of the marketing tech world, she enjoys hiking, camping, and all the outdoor activities you can imagine.