Companies today rely on dozens to hundreds of software-as-a-service (SaaS) applications for their workload, data, and processes. The lower costs, ease of use, scalability, and integration capabilities of SaaS apps offers an attractive alternative to on-premise solutions. But as with all cyber offerings, SaaS apps are susceptible to attacks and so the need for SaaS security posture management (SSPM) was born.
Security posture — or the status of an organization's cybersecurity operations — provides visibility of a company's security assets and its preparedness in identifying and defending against threats. SaaS security posture, then, is an array of tools that allow companies to track and protect their digital assets.
This article will cover everything you need to know about SSPM including the importance, benefits, and viability for businesses. We'll also share the best practices of SSPM and compare them against other cybersecurity solutions to further identify what best fits your needs.
Get a Free Data Risk Assessment
What is SaaS security posture management (SSPM)?
SSPM aims to strengthen an organization's security posture using technology and automation tools. This initiative grants full visibility into the ongoing security status of all SaaS applications across an organization and helps protect your entire SaaS and cloud-based technology stack.
Processes, user and corporate data, and customer relationship management (CRM) solutions are just a few of the business assets being transitioned to SaaS applications. This transition helps to make procedures easier and increase efficiency throughout the organization, but along with the growth in SaaS usage among organizations comes a plethora of risks.
SSPM determines and addresses these risks by sending alerts to security teams and ensuring compliance with software regulations.
Importance of SSPM
Your company might use Salesforce as your CRM, Slack to communicate among team members, or Microsoft 365 for some of your operational processes. The use of SaaS is weaved throughout business operations, meaning companies are prone to cyber threats, including data leaks, malware, security breaches, and data loss.
SSPM lets you monitor and prevent these threats from harming your business and gives you a platform to remediate misconfigurations from users while maintaining compliance with SaaS security standards. This enables you to fulfill your role as a "shared responsibility" security consumer with your SaaS vendor.
Benefits of SSPM
Security posture control
With each SaaS application having different configurations and settings, governing your security posture can be complex. Pair that with a myriad of external and internal SaaS threats and you have quite a large attack surface to defend.
SSPM's capabilities simplify SaaS management and reinforce security across your SaaS portfolio. An effective SSPM protects you by granting extensive visibility into who is accessing SaaS applications and by what means, proactively alerting you to potential threats. An SSPM also sets forth response and recovery guidelines if data is somehow lost or stolen. All on a single platform and without the need for manual management.
Prevention of user misconfigurations
Security breaches have dramatically increased in the past few years, with misconfigurations being among the biggest culprits. Unfortunately, whether intentionally or unintentionally, configuration drifts occur within SaaS environments often; with employees and tens of thousands of customers using your SaaS apps, a misconfiguration threat is almost inevitable.
A good SSPM wards off these misconfigurations by detecting and alerting your security team of unnecessary permissions, ensuring access control, and proactively offering remediation solutions. While most security solutions are geared toward preventing intentional misconfigurations, SSPM allows for controlling both intentional and unintentional misconfigurations, further preventing user configuration from standard-deviating.
Compliance management
Keeping track of internal regulations and external security policies are also major challenges for companies that rely heavily on SaaS. Compliance is critical within SaaS usage, yet can easily be disregarded by companies due to the volume of applications being used by their employees and customers on a daily basis.
Simplifying compliance management is another key benefit of SSPM. Effective SSPM automatically notifies administrators and security teams whenever insufficient security system features or non-compliant use of applications within your SaaS portfolio is identified. A great SSPM solution can even allow immediate reinforcement of standards upon detecting non-compliance.
Streamlining of adaptation to SaaS changes
More than likely, there will come a time when you'll decide to transition from one SaaS solution to another. Your project management or CRM tools in use today might not be the same next year or thereafter. Platform migration, along with constant updates and changes to an organization's applications, can result in a drastic decrease in efficiency within your internal structure.
SSPM makes it easier for your entire organization — especially your security and IT teams — to stay on top of any changes within your SaaS portfolio. Additionally, implementing SSPM streamlines training for users, including employees and customers.
SSPM capabilities: Is it right for your business?
In IT security, a single solution for all threats simply doesn't exist. SSPM can provide immense value to businesses, but it's not perfect for every scenario and may not address all your business and security needs in one fell swoop. Careful evaluation and knowledge of your security needs are necessary for determining whether SSPM is the right fit for your organization.
You also need to know the features and capabilities SSPM offers to determine if it's the right solution for you. Below is a list of crucial SSPM benefits to help inform your decision-making efforts.
Unified display
SSPM displays every piece of information you need to monitor on one dashboard or interface. Data such as authorized and unauthorized users, potential threats, and even remediate action is shown on one platform. This allows your systems, IT and security teams, and other integral decision-makers to easily remediate risks before they endanger your business.
Threat detection
SSPM boasts the ability to detect threats in real-time across all SaaS applications and send immediate alerts to security teams. Threats such as misconfigurations, over-permissive access, and policy violations are only a few risks SSPM can successfully identify; this ability can be achieved through automation or manual coordination with your SSPM provider.
Remediation
SSPM automatically determines actions that need to be taken upon detecting security risk-related data. Because SSPM actively monitors and reinforces security on your posture 24/7, immediate remediation will play a vital part in your defense against threats.
Security benchmarks
Enforcing security according to industry standards is another key benefit SSPM offers. By conducting cross-cloud evaluations and audits, SSPM solutions identify suspicious activities and standard violations. Moreover, proactively collaborating with your security team, auditors, and SSPM provider lets you customize your SSPM and evaluation procedures to the specific needs of your organization. This will strengthen your compliance posture as well as its relevant facets, including data security.
SSPM vs. other solutions
SSPM is considered to be the best among existing SaaS security frameworks and solutions but is far from the only option. There are other security solutions that can potentially fit your SaaS security requirements depending on how you define your needs and goals. Some of these solutions can even be paired with SSPM to create an almost impenetrable cybersecurity environment for your business's digital assets.
CSPM vs. SSPM
Cloud security posture management (CSPM) is often confused with SSPM because they both manage and strengthen security posture. But instead of SaaS applications, CSPM focuses on cloud and infrastructure as a service (IaaS) environments such as Microsoft Azure, Amazon Web Services (AWS), and Google Cloud. Gartner defines CSPM as a set of automated security tools designed to manage compliance and security posture management in the cloud.
The similar nature of both CSPM and SSPM means that they can complement each other as components of an organization's overall security strategy. Both are capable of monitoring the ingress and egress of their respective domains which allows them to ensure no leaks or breaches pass by undetected.
Moreover, both options reinforce compliance with security regulations, prevent configuration drifts, and conduct cross-environmental investigations to guarantee an optimal compliance and security posture status. These two solutions can be vital in securing your organization's safety from cyber threats.
If you employ a cloud-based strategy and want to opt for cost-efficiency, CSPM would be the wiser choice. However, if your organization is SaaS-centered, you will want to opt for SSPM.
CASB vs. SSPM
Another security strategy that bears some resemblance to SSPM is the cloud access security broker (CASB). CASB is an on-premise security software installed between an organization's and cloud provider's infrastructures. It monitors the infrastructure on both sides and ensures that traffic and service use comply with established security protocols. Because CASB is more geared toward protecting the interaction between the cloud provider and their users, it's loaded with security features including data loss prevention protocols, authentication services, firewalls, and malware detection systems.
CASB specializes in identifying, classifying, and securing confidential information such as personally identifiable information, organizational records, and intellectual property. While a great option to address an organization's security needs, CASB alone falls short. Compared to SSPM, CASB is less holistic in that it only identifies security breaches after they have already penetrated your security systems. Pairing SSPM with CASB allows the former to fill in the gaps the latter has left open, ensuring risks are further mitigated.
If you are only choosing one strategy option, SSPM will always be the better choice. With the increasing volume of SaaS use within organizations and its dynamic nature, SSPM is considered to be the best approach to addressing the complex SaaS environment.
Best practices in SaaS security posture management
SaaS security is a complex endeavor, but having a SaaS checklist of best practices in security will allow you to streamline your efforts and give you a benchmark on what to look for when establishing your own SaaS security approach. Ensure a successful SaaS security posture initiative with these best practices.
Establish a data loss prevention (DLP) system
Having a DLP system in place can drastically mitigate confidential data leaks within your SaaS environment. This security software carefully tracks sensitive data throughout its lifecycle, preventing unauthorized users from accessing, stealing, and manipulating your data. Using SSPM can streamline your DLP efforts by filling in data security gaps in your SaaS technology stack and strengthening your security posture as it relates to data loss prevention.
Evaluate your SaaS providers
Coordinate with your IT and security teams to conduct thorough audits of your SaaS providers. Your SSPM efforts and responsibilities begin upon choosing your providers. Hence, it is imperative that you assess their systems, compliance, certificates, and other security assets. This practice will lead you to a successful relationship and by extension, a successful SSPM.
Encrypt cloud data
Encrypt your data when necessary throughout its lifecycle. Your data is always at risk of being jeopardized whether it is stagnant in your storage or moving from one environment to another. A robust encryption protocol is critical in protecting your data and while providers often offer basic encryptions, it is still good practice to establish your own encryptions to complement theirs.
Closely monitor data-sharing
While internal data-sharing is necessary for most business operations, it's still an important activity to monitor. A huge portion of misconfigurations and data tampering happens internally, and with storage platforms like Google Drive gaining popularity, data is always at risk of being manipulated. To mitigate data-sharing risk, you'll want to establish collaboration controls. This will help you identify individuals who are given access to confidential data so you can track their activities if needed.
Track shadow IT
Shadow IT is becoming popular in recent years but some organizations are not yet aware of how threatening this can be to their business. These are software or services that employees use, without the knowledge of their organization's management or security teams, to make their workload easier. Just a couple of these shadow instances expose your security posture to risk. You need to establish systems or security tools to detect rogue software and proactively manage all IT tools and corresponding access within your organization.
Employ identity and access management (IAM) solutions
A role-based IAM solution monitors access provided to users and cross-references their access with corresponding assigned roles. Using IAM helps prevent users from accessing data or tools that are irrelevant to their job function. IAM is a good standalone best practice in SaaS management, as well as a great complementary solution to SSPM because it strengthens access controls and enhances overall SaaS security.
SSPM FAQ
Q: What is SSPM Gartner?
A: SSPM is a Gartner-categorized security solution, defined as a set of security tools and software that allow organizations to effectively monitor and safeguard their security posture. Gartner is one of the leading software analysis companies and legitimizes SSPM as a framework which organizations can and should employ.
Q: How do you define security posture?
A: Security posture refers to the status of an organization's cybersecurity structure. It also functions as an indicator of the visibility of a company's security assets and its preparedness in identifying and addressing cybersecurity threats. Security posture encompasses readiness for both external and internal threats, as well as response and remediation capabilities.
Q: How is security best accomplished within SaaS?
A: Understanding your organization's risks and implementing tools that remediate those threats is the cornerstone of any effective SSPM strategy. SaaS security and compliance tools should address data, networks, and user access. An SSPM solution accompanied by strong SaaS security training and a thorough company-wide cybersecurity policy is the best way to accomplish security at the SaaS level.
Closing thoughts
Implementing SSPM should be top of mind for organizations that want to maintain a strong security and compliance posture while enhancing data security. You ultimately want to mitigate all risks that SaaS applications can bring, from misconfigurations to permissions that allow the wrong users into the wrong places.
DatAdvantage Cloud's Insights Dashboard adds SaaS security posture management functionality to Varonis' unmatched ability to find sensitive data across disparate SaaS apps, reveal who can access it, and monitor data activity for threats. When building a SaaS and IaaS security strategy, it's important to keep all of these vectors in mind. With the benefits of SaaS come some added risks, but with the right monitoring and attention, the benefits easily outweigh the risks.
Curious to see where you may have gaps or exposures in your cloud environment? Schedule a time to discuss a free cloud risk assessment led by our world-class SaaS security experts.
What you should do now
Below are three ways we can help you begin your journey to reducing data risk at your company:
Schedule a demo session with us, where we can show you around, answer your questions, and help you see if Varonis is right for you.
Download our free report and learn the risks associated with SaaS data exposure.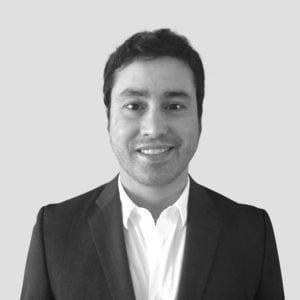 David Harrington
David is a professional writer and thought leadership consultant for enterprise technology brands, startups and venture capital firms.