Many organizations don't have a clear picture of their sensitive data–where it's stored, who's using it, and whether it's secure. More often than not, critical data is overexposed both inside and outside the organization, making it more likely to be leaked, stolen, or held for ransom. If you don't know which data is vulnerable — it's impossible to protect it.
Conducting a Data Risk Assessment can help your organization map its sensitive data and build out a comprehensive security strategy by proactively identifying and fixing potential risks, and creating a compliant, resilient data environment.
In this article, we'll walk you through:
The benefits of a Data Risk Assessment
How to perform a Data Risk Assessment for your organization
How you can minimize your risk of a data breach for free
What is a Data Risk Assessment?
A Data Risk Assessment is a comprehensive review of your data designed to discover, classify, and label critical data which is created, stored, and moving around your on-prem and cloud environments. But there's a vast difference between performing snapshot assessments and real-time risk assessments.
The main problem with doing point-in-time assessments is that as soon as you're done, the reports become inaccurate. But software that provides you with a real-time risk assessment gives your security and compliance teams visibility into exactly where their posture stands right now, what the critical risks are, and if there are any active threats.
Data risk assessments give organizations a clear understanding of the steps that can be taken to improve their security posture, tighten up user access, and fix security shortcomings to prevent internal and external breaches.
Snapshot assessments are better than no assessments at all, but it's best if you schedule regular audits for your organization. And if you want ultimate peace of mind, real-time continuous assessments should be your "holy grail" for reporting data security positions to leadership. You can also use on-demand reports to analyze and improve your security practices to help avoid data breaches, and to create a more sustainable security strategy moving forward.
Without running a Data Risk Assessment, you have no visibility into what's happening to your sensitive data — which is like leaving the door wide open for your data to be compromised.
Improve threat detection capabilities.
Tracking who has access to your sensitive data and being able to see what's happening to it at any given time can help detect attacks early in the kill chain and prevent incidents from turning into data breaches.
Most DSPs don't have a threat detection component and are unable to track every action on data, which means they can only give you a partial picture of your sensitive data.
If you can't see all of your data activity, it becomes hard to perform investigations to see if any data has been stolen or tampered with — and it's impossible to detect and stop threats.
Having a comprehensive Data Security Platform in place not only gives you essential real-time data monitoring, but you'll also have industry-leading automation and human analysts on hand who can respond to threats and lock down your sensitive data before a breach occurs.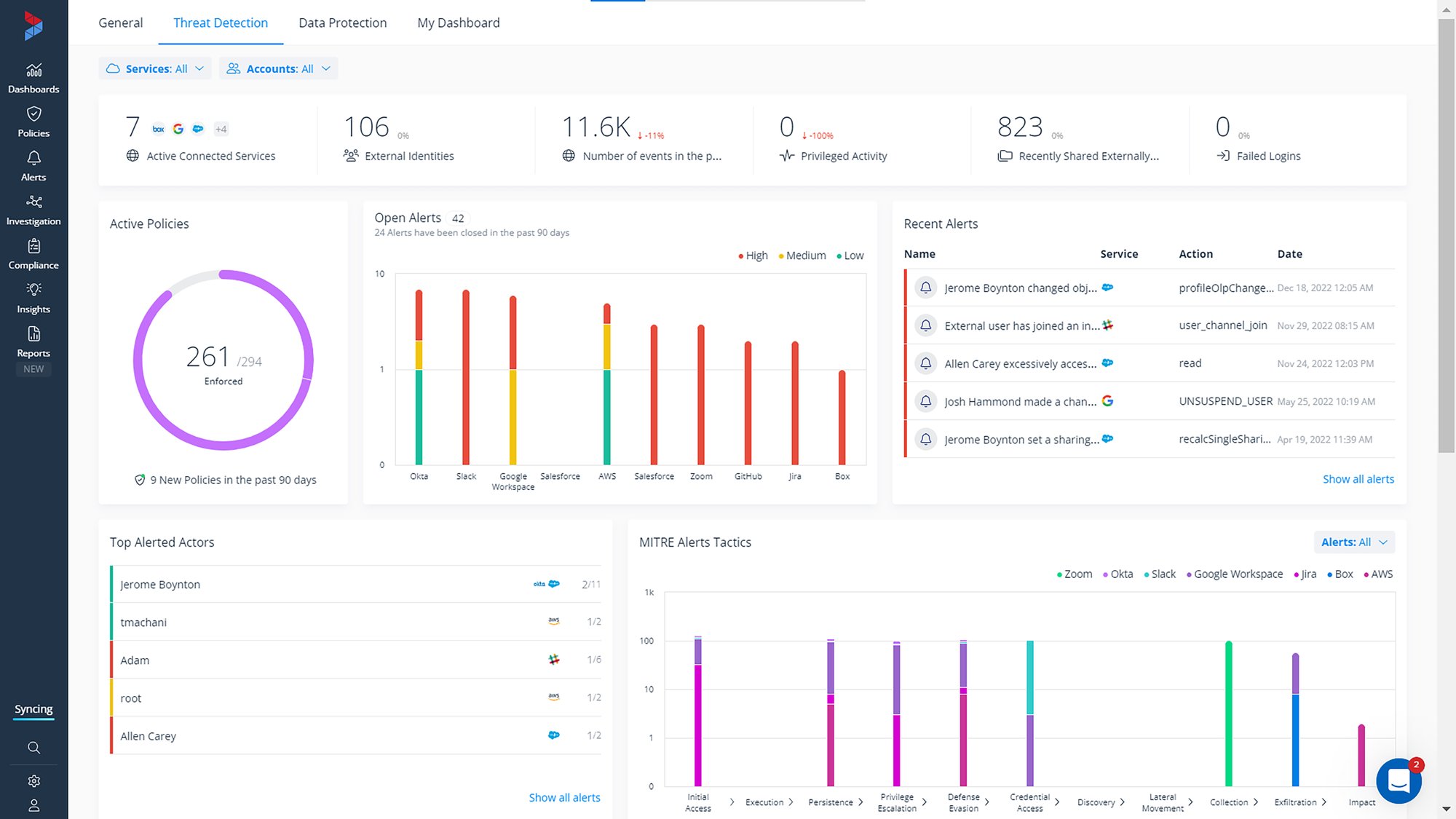 Threat detection dashboard surfaces potential threats
Why is a Data Risk Assessment important?
Many regulations and privacy laws require risk assessments. Organizations that know where their sensitive data lives and who has access to it can not only satisfy compliance audits but they can monitor how their data is used, enabling them to make better decisions and minimize the likelihood of a data breach.
Discover and classify sensitive data.
Even small organizations can have massive, sensitive data sets that could take forever (literally) to locate and classify. And once you've located your sensitive data, you'll need to take into account:
Confidentiality: Who needs access to the data, and what type of access do they need (e.g. read-only or editing permissions)?
Importance: How critical is the data to your operations, and what would happen if it was lost or stolen?
Usability: Will putting overly restrictive security measures in place prevent people from accessing the data when they need it?
Data classification can get messy. Many companies rely on manual classification, which requires end users to apply a label to each and every file, which is time-consuming and leads to accuracy issues. End users tend to apply whichever label is first in the list of options or downgrade their labels because their DLP solution is blocking them from using this data in the way they want to use it.
A robust data security solution should be accurate and automatic, with continuous classification features that ensure that your risk assessments represent reality as best as possible.


Varonis' automated classification labeling
Identify and fix exposures that could lead to a breach
Your critical data is at risk every day – from stale data to the terabytes of new data that are being created and shared by employees, partners, and vendors.
With multi-cloud data being accessed daily across your organization, one system-wide misconfiguration or high-risk permission is capable of causing catastrophic damage to your brand (and your finances) if there's a breach.
Identify overexposed PCI, GDPR, CCPA, and CUI.
With the growing amount of industry, state, and country regulations around sensitive data, your company needs to be hyper-vigilant about identifying and remediating any exposed data that could put you in serious breach of regulations such as GDPR and CCPA.
Data relating to compliance can be overexposed or put at risk by basic things like poor authorization controls, lack of security protection to prevent internal data theft, and weak encryption types and protocols.
Real-time data risk assessments are critical to help surface risks related to permissions (or otherwise) by mapping out permissions to see who has access to sensitive folders, and pinpointing where those folders are located so you can speed up remediation on critical threats.
Improve data security posture.
Your organization creates huge amounts of data each day, spread across multiple on-prem and data stores. So, it's essential to have real-time visibility and control over all critical data that is being created, deleted, or moved around — with unified classification, threat detection, and policy enforcement.
It's important to find a comprehensive data security platform that can not only assess your security posture and track progress but actually automate changes and enforce policies that proactively improve your posture without manual effort.
How to perform a Data Risk Assessment
You can't protect what you don't know is vulnerable — so performing a risk assessment needs to start from the inside out and take into account all your databases, shared drives, files, tools, and apps to determine whether or not they contain any sensitive data about your employees, customers, or company.
There are a few ways you can approach this. You could:
Hire a consultant who will probably use some sort of tools to assess you.
Use tools that are built into the platforms where the data is stored. This is typically a bad idea because you don't get a uniform view across all your data, and many of these tools lack critical data risk assessment features.
Use a specialized DSP tool.
Identify potential threats
Once your critical data is mapped out, you'll need to identify any possible threats and vulnerabilities to this data that could put your organization at risk now or in the future.
This includes identifying gaps or weaknesses in your existing security measures (e.g. access controls, swipe cards, monitoring systems, encryption, and firewalls) and keeping pace with evolving external technology such as ransomware and malware.
Prioritize risk levels
Implementing the same level of data protection for every file and folder in your organization can be costly, not to mention impractical.
You'll need to evaluate which pieces of data are most at risk so you can find and fix any privacy and security issues in a logical order. Start by looking at high-risk data that would cause the most severe consequences for your organization if compromised, plus the data with the highest likelihood of being breached.
Your top priorities should include things like:
System-wide misconfigurations
Sensitive data that's open to the world
Sensitive data that's open to all employees
Admins without multi-factor authentication
Lower down the priority scale will be data like:
Sensitive stale files
Stale user accounts
Non-expiring passwords
If you only know about data sensitivity and not much else, it's impossible to prioritize. You'll need to have software in place that can map all data and resource entitlements, find and classify your sensitive data, and understand what your baseline device, data, and user activity looks like.
One of the biggest risks that organizations overlook when they're mapping out their security priorities is the threat of users tampering with data from the inside.
A data risk assessment can help you prioritize high-risk factors like exposed sharing links (e.g. in SharePoint or OneDrive) and org-wide permissions.
According to Microsoft, the average organization has over 40 million unique permissions across its cloud environment, and more than 50% of these permissions are high-risk and capable of causing catastrophic damage if they are misconfigured.
Once you've gone through this risk prioritization phase, you can begin planning your remediation strategy — from your most critical to least critical fixes.
Assess regulatory compliance
Based on what you've learned during the discovery and classification steps, you'll need to assess whether your organization is operating in compliance with relevant country and industry regulations such as GPDR and HIPAA.
If not, you'll need to prioritize how you can achieve sustainable compliance as part of your data security upgrade. A Data Risk Assessment can help you quickly pinpoint areas of exposure that you didn't know you had — ensuring you keep compliant with regulations and giving your customers peace of mind about doing business with you.
Completing your assessment
Once your assessment is complete, you'll need to strategically develop and implement protocols around user access, employee training, and internal policies so everyone in your organization is on the same page regarding upholding your new data security measures.
You'll also need to ensure you have smart, powerful systems in place to enable continuous monitoring of sensitive and regulated data, changes to files and configurations, and the ability to step in and prevent any data breaches before they can cause damage.
As you can see, undertaking your own Data Risk Assessment can potentially take up a lot of time, budget, and resources — but not taking action could be even more costly for your organization.
How Varonis' Data Risk Assessment works
Classifying sensitive data and fixing all potential exposures is a struggle that can be exacerbated by a lack of internal resources, time, and budget.
To help your organization quickly identify risks and prioritize improvements based on your unique business needs, Varonis offers a free Data Risk Assessment.
In minutes, you'll get a detailed, no-obligation report that pinpoints any areas where you might be vulnerable to threats — giving your team a clear roadmap toward greater data resiliency.
Once your organization can see where critical data lives, you can build a plan of attack to minimize risks and reduce threats, saving you hours of time and enabling you to make faster, more strategic decisions about your security.
The free Data Risk Assessment will give you concrete steps to simplify compliance and prioritize and fix security issues.
Varonis' assessment helps you:
Pinpoint whether there are any misconfigurations or weaknesses in on-prem, SaaS, or IAAS platforms.
Find where shared links expose sensitive data to your employees, guest users, or the entire internet.
Uncover stale files and inactive user identities.
Find misplaced and mislabeled data.
Identify compliance issues
Identify third-party app risks
Prioritize risks with actionable insights.
Speed up remediation on critical threats.
Plus, you get full access to our Data Security Platform and a dedicated incident response analyst.
We completely customize your risk assessment to meet your organization's specific needs, regulations, and configurations — so you can take these insights and turn them into an immediate action plan.
Best of all, there's no downtime. A dedicated engineer will take care of all the setup and analysis for you, meaning there's minimal time investment and zero disruption to your environment.
Get started with a free Data Risk Assessment today.
What you should do now
Below are three ways we can help you begin your journey to reducing data risk at your company:
Schedule a demo session with us, where we can show you around, answer your questions, and help you see if Varonis is right for you.
Download our free report and learn the risks associated with SaaS data exposure.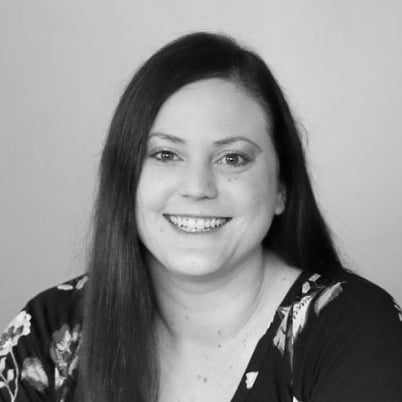 Lexi Croisdale
Lexi Croisdale joined the Varonis team in 2023 as a Content Marketing Manager. She enjoys writing about the latest cybersecurity trends and insights to help companies keep their data protected. She also loves DIY crafts, the outdoors, and reading.