Emotet and Ryuk attacks are coming fast and furious, and they're highly damaging. We're seeing a huge surge in ransomware worldwide as criminal groups amp up their efforts to grab critical data, encrypt files and extort their victims for a payday.
Click to watch Varonis' Kilian Englert talk with Ryan O'Boyle from the Varonis Incident Response team on what they're seeing in the field:
If you want to make sure you can see ransomware infections in your organization, or if you think you may already be infected, Varonis can help. please click here to contact us.
We're Varonis.
We've been keeping the world's most valuable data out of enemy hands since 2005 with our market-leading data security platform.
How it works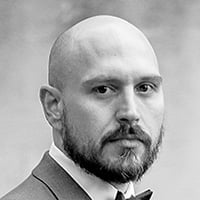 Kilian Englert
Kilian has a background in enterprise security engineering, as well as security solution selling. Kilian is a Certified Information Systems Security Professional (CISSP) and creates internal and public content on topics related to cyber security and technology best practices.