One of the essential aspects of conducting any business is protecting customers' data. As a result, companies must comply with System and Organization Controls (SOC 2) to ensure their organization follows the best data security practices. But what is SOC 2 compliance? And how can you be sure you're doing everything necessary to achieve SOC 2 compliance?
Discover your weak points and strengthen your resilience: Run a Free Ransomware Readiness Test
This article will detail SOC 2 compliance and provide a checklist of actions you can take to achieve and maintain adherence. Understanding what SOC 2 compliance requires and putting the proper safeguards in place can help protect your data while maintaining peace of mind.
What is SOC 2 compliance?
SOC 2 compliance standards:
Encompass security, availability, confidentiality, processing integrity, and privacy.
Are not mandatory, but are often required by customers for liability.
Require annual audits to maintain compliant status.
SOC 2 compliance is a set of security and privacy standards for service providers. This reporting platform is designated by the American Institute of Certified Public Accountants. Although SOC 2 compliance isn't mandatory, customers often require it from organizations they work with, especially for cloud-based services, to ensure their data is protected.
To meet the compliance standards, companies must enact specific procedures and service controls related to their systems' security, availability, confidentiality, and processing integrity. These systems include the physical infrastructure and servers, people, processes, and technology that comprise the organization.
To guarantee these controls are adequate, independent third-party organizations conduct the SOC 2 compliance audits. These audit reports assess whether the service providers undergoing the review designed and implemented effective procedures that meet SOC 2 objectives.
Organizations that successfully pass a SOC 2 audit can use this compliance designation to demonstrate their commitment to security and privacy to their customers and stakeholders.
Why is SOC 2 compliance important?
SOC 2 compliance is vital for any organization that wants to ensure the safety and confidentiality of its data. By complying with SOC 2 standards, companies and businesses can demonstrate their commitment to data security and privacy. Achieving compliance can also help them avoid legal liabilities and fines. This method, in turn, builds trust with customers and partners and helps safeguard the company's reputation.
Who needs SOC 2 compliance?
Any organization that collects, stores, or processes sensitive customer information needs to be SOC 2 compliant. This includes businesses and sectors in the financial, healthcare, and education industries. While the process can be expensive and time-consuming, it can also help organizations win new customers and increase trust with existing ones.
SOC 2 Trust Services Criteria (TSC)
When it comes to data security, the SOC 2 Trust Services Criteria (TSC) is one of the most critical standards. These standards cover everything from physical security to data encryption. There are five key categories in the TSC, listed below:
Security
Security is defined as protecting databases and systems from unauthorized access. Organizations can achieve this by using elements and strategies such as firewalls and two-factor authentication. These components make it harder for unauthorized people to access your data.
CC1: Control environment
The CC1 controls are the foundation for cybersecurity ethics and data integrity in your organization. This control establishes how you formed your company and board of directors. It also covers HR topics, such as recruitment and training procedures.
CC2: Communication and information
The CC2 controls help you understand your responsibility to collect data and describe how you can share it internally and externally. In addition, this control ensures one cannot use ignorance as an excuse for not investigating a control violation.
CC3: Risk assessment
The CC3 controls concentrate on financial risks, but various modern technology companies focus on implementing these controls toward technical risks.
CC4: Monitoring activities
The CC4 controls focus on how you will check that you're following the series of regulations. This section includes deciding how often you'll perform audits and how you'll report the result to the company.
CC5: Control activities
The CC5 controls deal with compliance activities. These initiatives occur within the technology environment you deploy and the policies and procedures you adopt. Therefore, an essential element of the CC5 controls is ensuring your policies are set up correctly and everyone in the organization is aware of them.
CC6: Logical and physical access controls
The CC6 controls are a crucial part of the TSC. This section is where your policies and procedures meet the actual security measures of your architecture. You need to discuss access, data handling and disposal, and cybersecurity threat prevention in this section.
CC7: Systems operations
The CC7 controls set the foundation for your security incident architecture. This section involves deciding which tools you need to detect vulnerabilities and anomalies.
CC8: Change management
The CC8 control is a single control that deals with changes. It establishes an approval hierarchy for significant elements of the control environment, such as policies, procedures, or technologies.
CC9: Risk mitigation
The CC9 controls prevent risks. These controls advise what you should do regarding risk management.
Availability
Aside from security, another category in the TSC is availability. The availability principle requires that system operations and services are available for authorized use as specified by the customer or business partner.
To meet this criteria, organizations must have a written policy that includes measures to prevent, detect, and correct interruptions to service availability. In addition, the policy should address system maintenance, capacity planning, incident response, and business continuity.
Process integrity
Next is the process integrity category. This principle states that all business systems and controls must protect the confidentiality, privacy, and security of information processing. To meet this principle, organizations must have security controls to protect data from unauthorized access and ensure that companies process data consistently and accurately.
Confidentiality
The confidentiality principle requires organizations to design and implement controls to safeguard the confidentiality of sensitive information. This principle is crucial for SOC 2 compliance as it helps to ensure that only authorized users have access to sensitive data.
Companies must carefully control physical and logical access to their systems to meet this criteria. They must also implement mechanisms to prevent, detect, and respond to attempts to compromise the confidentiality of data.
Privacy
Finally, the privacy principle requires businesses to take steps to protect customer information and prevent data breaches. To comply with the privacy principle, organizations must implement physical, technical, and administrative safeguards to protect data from unauthorized access. They must also provide customers with clear and concise detail about their privacy rights and how the company will use their data.
SOC 2 checklist
SOC 2 compliance checklist:
Conduct a self-audit.
Choose your trust services criteria.
Review your security controls and adjust.
Perform a final self-assessment.
Complete the SOC 2 audit.
A SOC 2 compliance checklist includes various questions about organizational security, including how data is collected, processed, and stored, how access to information is controlled, and how vulnerabilities are mitigated. Developing a list is critical to the success of any company that must comply with SOC 2 standards.
While the steps outlined here are not an official checklist for SOC reports, these measures can help your organization earn a certification.
1. Prepare by performing a self-audit
Before you can undergo a compliance audit, you'll need to perform a self-audit. This step will help you identify potential weaknesses in your controls so you can make the necessary changes. To perform a self-audit, you'll need to go through each of the five trust services categories and check whether your controls meet the SOC 2 compliance requirements.
2. Choose which of the trust services criteria you want to emphasize for the audit
After performing a self-audit, you'll need to select the TSC principles you want to emphasize in your audit. You can focus on all five criteria if they're within budget. However, remember that each additional trust service principle increases cost and audit scope.
3. Review security controls and adjust accordingly
Once you have selected the criteria you want to focus on, it's time to take a closer look at your security controls. This area is where you'll make the necessary changes to ensure your standards are updated and documented to meet SOC 2 compliance requirements.
4. Perform a final self-assessment
Lastly, it's time to perform a final readiness assessment after updating your security controls. This section will help you verify that your changes are adequate and your company is ready for the real compliance audit.
5. Complete a SOC 2 audit
The final step is to complete a SOC 2 audit. Again, an external auditing firm will perform this part. Once the compliance review is complete, you'll receive a SOC report detailing the audit findings. If everything is in shape, you can use the SOC 2 compliance seal on your website to show that your company takes security and customer data protection seriously.
6. Maintain compliance on an annual basis
Organizations that achieve SOC 2 compliance are subject to annual maintenance. This means regularly updating your security controls and documentation and performing annual self-assessments and audits. Doing so can ensure that your company is always compliant and you're always protecting customer data.
SOC 2 vs SOC 1: Determine if the SOC 2 audit is for you
CPAs may perform either a SOC 1 or SOC 2 compliance audit. You may need to pursue SOC 2 Type 2 compliance if you store customer data. But how does SOC 2 differ from SOC 1?
SOC 1
SOC 1 reports on controls relevant to the user entity's internal control over financial reporting. A SOC 1 report can either be Type 1 or Type 2. A Type 1 report assures that an organization suitably designed and placed rules in operation as of a specified date. A Type 2 report provides those assurances and includes an opinion on whether the controls operated effectively throughout a period of time.
SOC 2
SOC 2 compliance is a voluntary certification that service organizations can use to demonstrate their commitment to information security. The two types of SOC 2 reports are Type 1 and Type 2. A Type 1 report assesses the design of a company's security controls at a specific time. In contrast, a Type 2 SOC report assesses those controls' effectiveness over time. Organizations typically seek SOC Type 2 compliance certification to instill confidence in their customers that their data is safe and secure.
Final thoughts
SOC 2 compliance is a way for SaaS vendors and other companies to establish the security controls they implement to protect customer data in the cloud. The TSC set forth by the American Institute of CPAs provides a framework for organizations to assess their standards and safeguard against unauthorized access, use, disclosure, alteration, or destruction of information.
A SOC 2 compliance audit can help businesses identify areas where they need to make changes to meet the TSC. The steps you'll need to take after an audit depend on the report's findings, but usually, it includes implementing changes to how you handle and protect customer data.
Adopting innovative SOC 2 compliance software such as Cloud Data Protection or Data Privacy Automation is not just smart. It's necessary to maintain your competitive edge in this increasingly regulated industry.
What you should do now
Below are three ways we can help you begin your journey to reducing data risk at your company:
Schedule a demo session with us, where we can show you around, answer your questions, and help you see if Varonis is right for you.
Download our free report and learn the risks associated with SaaS data exposure.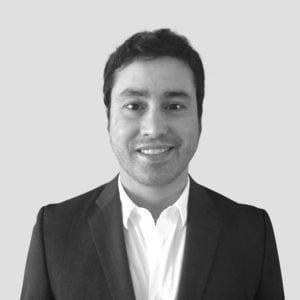 David Harrington
David is a professional writer and thought leadership consultant for enterprise technology brands, startups and venture capital firms.