Leave a review for our podcast & we'll send you a pack of infosec cards.
---
We were thrilled when Pen Testing veteran, Ken Munro joined our show to discuss the vulnerabilities of things.
In this episode, Ken reveals the potential security risks in a multitude of IoT devices – cars, thermostats, kettle and more. We also covered GDPR, Privacy by Design and asked if Ken thinks "The Year of Vulnerabilities" will be hitting headlines any time soon.
Munro runs Pen Testing Partners, a firm that focuses on penetration testing on the Internet of Things. He's a regular on BBC, and most recently, he was interviewed by one of our bloggers, Andy Green.
We're Varonis.
We've been keeping the world's most valuable data out of enemy hands since 2005 with our market-leading data security platform.
How it works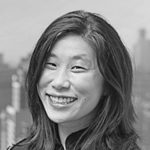 Cindy Ng
Cindy is the host of the Inside Out Security podcast.