In my post last week, Share Permissions, I promised I'd write a follow up post on "open shares." Open shares, in a nutshell, are folders that are accessible to all (or pretty much all) of the people on the network. In the Windows world, these are folders are that are shared over the network via CIFS, and accessible to what are called "global access groups," like Everyone, Domain Users, and Authenticated Users.
In order for a folder to be accessible to a global access group, its NTFS permissions must be set to be accessible by the group, and the folder must be shared or reside within the hierarchy of a share whose permissions are also accessible to the global access group. For example, for a folder to be accessible, or open, to the Everyone group, the Everyone group must be on its access control list (ACL) with some level of access, and the folder and/or one of its parents must be shared so that Everyone has some level of share permissions. (See Share Permissions for an explanation of how sharing permissions work).
There are many possible combinations that can provide such open access—Everyone may be on the NTFS permissions while Authenticated or Domain Users have share access, Authenticated Users may be a child of another group that has either NTFS or share access, etc. No matter what the combination, the end result is that just about everyone in the organization has access to the data that resides in the folder, and the vast majority of the time that's bad. To put it simply:
Open Shares = Bad
Unfortunately, organizations usually have lots of open shares on their servers and NAS devices, and often quite a few contain sensitive data. Using the native tools provided with Windows these shares are very difficult to find and even harder to fix. Once remediated, it's also difficult to make sure these folders continue to stay locked down and new, insecure folders aren't created.
The good news is that metadata framework technology now exists to identify and remediate open shares, prioritize which ones to remediate first based on exposure, content and activity, and make sure that no one who has a legitimate need for access gets cut off. Once open shares are eliminated, a metadata framework can automatically detect a relapse as well as any newly created open shares.
We're Varonis.
We've been keeping the world's most valuable data out of enemy hands since 2005 with our market-leading data security platform.
How it works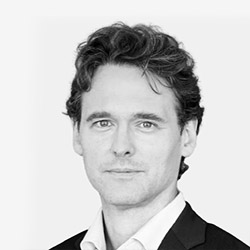 David Gibson
David Gibson has more than 20 years of technology and marketing experience. He frequently speaks about cybersecurity and technology best practices at industry conferences, and has been quoted in The New York Times, USA Today, The Washington Post and numerous security news sources.