While the cost of a cyber attack is often discussed, we seldom hear about just how common these attacks actually are. Numerous security experts believe that a cyber attack or breach of catastrophic proportions is no longer a matter of if, but a matter of when.
According to the World Economic Forum's 2018 Global Risks Report, the top three risks to global stability over the next five years are natural disasters, extreme weather and cyber attacks. When it comes to preparing for the physical risks, we are quick to board up our windows and evacuate to safer locations.
Why is it that we don't take the same precautions when it comes to protecting ourselves from cyber attacks — despite the fact that it's one of the top three safety risks we face?
One likely reason that people don't take the precaution of protecting their IT systems is that many believe an attack is one of those things that just won't happen to them. So, we decided to take a look at the likelihood of other "won't happen to me" events, to paint a clear picture of just how common a cyber breach really is.

If the chances of a breach at 1 in 4 weren't enough to make you think twice about your cyber security, here's a few more stats to help put things in perspective:
There is an estimated cyber attack every 39 seconds
Since 2013, there have been 3.8 million records stolen every single day
The average cost of a data breach is estimated to exceed $150 million by 2020
While it can be easy to write off a cyber attack as one of those things that will never happen to you, they are one of the top three risks we face in modern day society. With 230,000 new malware samples appearing every day, being proactive with your cybersecurity is more critical now than ever.
Uncover where your biggest security risks lie with a data risk assessment — Varonis is here to help protect you from becoming another cyber attack statistic.
Sources:
Insider | Tech Republic | Fix | Security Intelligence | Weather | Nationsearch | CNBC | National Park Service | The Balance | Forbes
We're Varonis.
We've been keeping the world's most valuable data out of enemy hands since 2005 with our market-leading data security platform.
How it works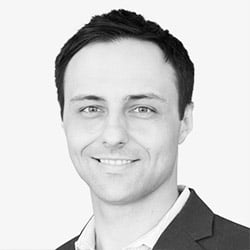 Rob Sobers
Rob Sobers is a software engineer specializing in web security and is the co-author of the book Learn Ruby the Hard Way.