As a reader of this blog, you know all about Health and Human Services' (HHS) wall of shame. That's where breaches involving protected health information (PHI) affecting 500 or more records are posted for the world to see. It's actually a requirement of HIPAA – technically the HITECH Act. But now there's been a slight change in breach policy.
The Office of Civil Rights (OCR), which is part of HHS, investigates all large HIPAA breaches. But this month they announced they will increase efforts to look into smaller breaches that come to their attention.
Regional offices will be given discretion to prioritize which smaller breaches to look into. Some of the factors that they'll take into account are "breaches that involve unwanted intrusions to IT systems (for example, by hacking)" and "instances where numerous breach reports from a particular covered entity or business associate raise similar issues."
The investigations will likely take the form of offsite "desk audits".
Attorneys in data compliance will tell you that to pass these audits you'll need to have your HIPAA paper work in order — documented security and privacy policies, recent risk assessments, and breach reporting procedures are top on the list.
This is just another indication of how HHS/OCR is stepping up its auditing and HIPAA enforcement.
Covered entities: you've been warned!

We're Varonis.
We've been keeping the world's most valuable data out of enemy hands since 2005 with our market-leading data security platform.
How it works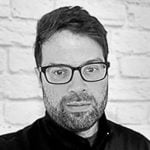 Michael Buckbee
Michael has worked as a sysadmin and software developer for Silicon Valley startups, the US Navy, and everything in between.