With the rise in sophisticated ransomware and other cybersecurity threats, having the right tools in place to protect sensitive data and prevent breaches is critical for your organization's safety.
A growing number of solutions in the market are classifying themselves as DSPs, but in reality, they only offer backup and restore options after a threat event has occurred. Most cybercrime groups exfiltrate data to ensure they can monetize their victim's data even if they were able to restore successfully.
Data backup tools lack the comprehensive technical features that help stop data breaches in real-time — such as monitoring live production data, mapping sensitive data permissions, providing automated responses to threats, and the ability to integrate with other security tools.
In this article we'll look at:
The difference between DR tools and DSPs
Why DR tools aren't enough to tackle security use cases
Why DSPs are critical as part of your security strategy
The key features to consider when you're making decisions about data security
By the end of this article, you'll have a solid understanding of the difference between backup tools and true DSPs, what to look for when you're choosing a DSP, and how Varonis can partner with you to achieve your data security goals.
How a DSP differs from a DR tool
DR tools and DSPs are both essential elements of a security stack. Although they have an overlap in functionality and can work together, the simple fact is that they're designed to solve different problems.
Data resilience products
DR products are designed to be backup-and-restore solutions. They help you "after the fact", but don't do anything to protect your data before or during a breach.
A good data resilience tool will help your company:
Protect data regardless of its location or hosting model
Secure your backups and backup infrastructure from threats
While these products do a great job of helping you simplify and manage your backups, that's typically where their functionality ends. They don't help you identify internal or external threats, ensure least privilege, close attack paths, or investigate an incident involving production data.
This is where the critical capabilities of a data security platform step in.
Data security products
A robust data security platform is data-centric and has end-to-end security capabilities that are designed to provide protection for even the most complex IT environments.
Rather than just backing up and restoring, DSPs look at data sensitivity, data access events, network telemetry, security configurations, permissions, and identity to provide comprehensive visibility and control over data.
Enterprise-grade DSPs also protect your data across different environments including on-prem and multi-cloud systems, and hybrid infrastructures.
When you're looking at data security tools, they should include essential functions like:
Monitoring live production data
Finding, labeling, and mapping sensitive data
Identifying who has access and who's touching data
Monitoring for insider threats as well as hackers and bots
Responding proactively to internal and external threats
Keeping you compliant with all relevant regulations
Map the flow of sensitive data with a searchable log of activity
A good DSP should also enable your organization to:
Simplify its ongoing security operations
Be able to access fast, high-quality support for troubleshooting, training, and customizations
Get real-time, granular insights about your data
Minimize the learning curve for users
Secure your data while reducing user friction
When you're making a buying decision, ask yourself whether the platform you're looking at is a true DSP (like Varonis) or whether they're just a DR solution that's creating noise.
Why a DR tool isn't enough to tackle security use cases
DR tools do pretty much what they say on the label, ensuring your data is available to recover and restore after a threat event or disaster has occurred.
But no matter how they're positioned in the market, data resilience tools can't protect your data from unauthorized access or numerous other malicious threats before and during an attack.
These are a few critical reasons why data resilience products aren't enough to keep your files and IP secure.
No data visibility
Without a DSP, most companies have zero knowledge of where their most critical data lives, who has access, or what's happening to it at any given time.
If you're relying on a DR tool to protect your files, you're wide open to serious problems like IP theft, data loss, and legal action.
No access control
While DSPs offer security features such as data access controls, permissions, and classifications, data resiliency tools don't give you the same level of control over your data use.
If you're relying solely on a DR tool, you won't have any way to ensure that your sensitive data is being handled by the right people, or that it's being used by them in an appropriate way.
No protection from data breaches
Your data is obviously vulnerable to ongoing external threats, but it's also open to internal attacks. And once your data is out in public, a backup tool isn't going to solve your problems.
Every other day you'll read about major brands facing lawsuits over data breaches. These are a few recent examples:
Hackers stole sensitive information from a popular digital streaming platform, including customer payout details, source codes, and military details.
A SaaS company is facing a class action lawsuit for a data breach where customer information was stolen, including cryptocurrency keys that resulted in the loss of $53,000 in Bitcoin for one of their users.
A former chief of security for a rideshare company has been fined $50,000 and sentenced for trying to cover up a data breach where hackers stole tens of millions of customer records.
The recent data layoffs in tech have caused a 35% increase in internal IP and data thefts, leaving many companies completely unprepared to mitigate the damage.
If you're faced with a serious data security issue like the ones mentioned above, data resilience tools won't be of much use.
On the other hand, a DSP can reduce the risk of these types of breaches and provide you with comprehensive UEBA solutions such as 24/7 encryption, access controls, authentication protocols, and advanced detection systems that can identify and protect against events like ransomware, insider threats, and zero-day attacks.
No regulatory safeguards
Many organizations operate in industries that have specific compliance requirements with regard to data security.
A data resiliency product might not address any regulatory requirements, leaving you open to security or privacy issues. This can be a serious (and costly) problem if you get audited.
How DR and DSP solutions can work together to strengthen resilience
While DSP and DR tools are designed to solve different problems, they have an overlap in functionality that allows them to work in harmony to protect, monitor, and restore your critical data.
A DSP should be the anchor for your entire security stack, but a DR tool can be useful in the aftermath of an attack. Together they can strengthen your data resilience by:
Locating and classifying sensitive data
Identifying where data is exposed
File level auditing and reporting
Pinpointing whos touching your data
Checking if your data looks normal
Granular insights and reporting
Reducing the "blast radius" of a breach
Finding exactly which data was impacted
In the event of an attack, your DSP can then instruct your DR tool to restore only the affected data instead of backing up entire servers.
Why choose Varonis as your DSP?
Data security platforms can vary widely in their capabilities, but Varonis has more use cases, an innovative roadmap, and the ability to protect your data in the most critical places. We've also been named by Forrester Wave as one of the leaders in DSP solutions.
Our product has been built from the ground up to understand your data locations, sensitivity, and access first— and then we build your security out from there.
Varonis monitors all your activity, even when you're logged out, to ensure threats are identified before they cause a problem that requires data restoration.
Top problems we solve for our customers:
They have experienced a breach, but have no clue which data was impacted on their large servers. Companies (or their MSP) can't pinpoint what was accessed, what was taken, or who was responsible.
They failed an audit. They might be a large public company and auditors want to know where their sensitive data lives, who has access, and who is touching the data. There's a lot at stake so they need to find answers fast.
There are constantly evolving privacy regulations at a local or national level, and are worried they won't be able to meet the necessary data security requirements. These might be companies who need to be able to address controls on federal bids, or companies that have to adhere to changing SOX, HIPAA, GDPR or CJIS regulations and need to know where their critical data sits and how to respond compliantly to data requests.
Our customers are seeking a trusted technology partner who can consolidate their tools and resources, and strengthen their data resilience from the ground up. They turn to us because we can provide automated security outcomes such as discovery, detection, cleanup, and automated responses.
See how Varonis Data Security Platform protects your data where it lives
We protect the world's most valuable data
Varonis has hundreds of different use cases across customers who have some of the most critical and regulated data security needs in the world.
Hanmi Bank
Hanmi Bank partnered with Varonis to strengthen their resilience. From the initial scan of the bank's infrastructure all the way through to remediation efforts, Varonis saved time and improved compliance efforts for Hanmi Bank's IT team, as well as being a user-friendly DSP platform and an efficient and supportive technology partner.
The Hanmi Bank team now knows exactly where all their data is, and who has access at all times—reducing risk and ensuring they keep compliant with ITGC and CPRA regulations.
TMPG
TMPG approached Varonis when they were looking for a DSP solution that would put compliance measures in place for cyber insurance, protect their HIPAA-regulated patient data, and defend their organization against ransomware attacks.
They partnered with us to set up malware recognition and automated remediation, reducing unique permissions by 86% and eliminating broken permissions.
In closing
With an increasing amount of software solutions entering the data security space, it's essential to understand the differences between data resiliency products and data security products.
While data resiliency is an essential part of any data protection strategy, tools like backup platforms simply aren't designed to solve most data security use-cases. They can't prevent your data from being breached, ransomed, or leaked, and can only help you after the damage has been done.
To ensure your organization is fully protected, it's critical that you have a robust data security platform in place. By implementing a DSP, you'll be able to safeguard your sensitive data and protect your files whenever there's a risk of unauthorized access or usage.
What you should do now
Below are three ways we can help you begin your journey to reducing data risk at your company:
Schedule a demo session with us, where we can show you around, answer your questions, and help you see if Varonis is right for you.
Download our free report and learn the risks associated with SaaS data exposure.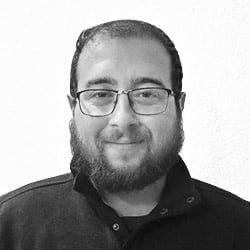 Nathan Coppinger
Nathan has always loved learning about cutting edge technology but didn't have the patience for coding. So, he found his niche as a microphone for the talented individuals behind the code.