Unlike traditional ransomware notes that rely on fear-based tactics, a new ransomware strain called CyptMix preys on your generosity.
Part of the ransom note reads:
"Your money will be spent for the children charity. So that is mean that You will get a participation in this process too. Many children will receive presents and medical help!

And We trust that you are kind and honest person! Thank You very much! We wish You all the best! Your name will be in the main donors list and will stay in the charity history!"
Not only will they allegedly donate part of the ransom payment to a children's charity, they also claim that they'll provide free technical support for three years.
Our thoughts? A cybercriminal's altruistic inclination is highly unlikely.
Instead, they're exploiting an often overlooked element in security – human psychology.
According to a SANS paper on the psychology of social engineering, "the ultimate goal of social engineering is to make the victim want to give the attacker the information the attacker needs because doing so will benefit the victim."
If you decide to pay the ransom, it's probably because you need your files decrypted – not because you want to make a charitable donation by way of CyptMix. But there are security experts that encourage you not to pay the ransom. After all, no cybercriminal is obligated to honor his word!
Interested in preventing ransomware?
Security expert and founder of Bleeping Computer Lawrence Abrams recently wrote that "behavior detection is becoming the best way to detect and stop ransomware as signature detections have become easily bypassed."
Stop ransomware with UBA and if you're inclined, directly donate to worthy causes.
We're Varonis.
We've been keeping the world's most valuable data out of enemy hands since 2005 with our market-leading data security platform.
How it works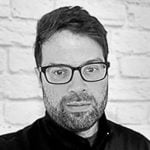 Michael Buckbee
Michael has worked as a sysadmin and software developer for Silicon Valley startups, the US Navy, and everything in between.